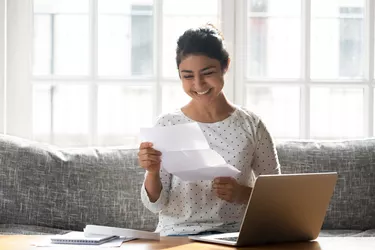 You might be surprised to learn about the wide range of companies with charitable giving programs. Many of these provide college aid, including Ace Hardware scholarship opportunities. Most significant companies award college scholarships through their giving programs. There are various ways the Ace Hardware Corporation helps students pay for their education. If you're interested in working with the company, you have a parent or guardian who does, or you meet other criteria, you might be eligible.
Ace Hardware explains that it founded the Ace Foundation in 1991. Through that branch of its organization, the chain donates millions of dollars to myriad charitable causes. It concentrates on causes involving children, and it is a partner in the Children's Miracle Network and the American Red Cross. One of the other things it does is award college scholarships.
One Ace Hardware scholarship is the Ace/Henkel "Helpful" Scholarship Program. Students who are consumers or children of consumers can apply for help paying for college through this program. They must be able to demonstrate their helpfulness to their community and have a reference to attest to their contributions. In addition, they must be enrolled in a four-year institution, have a 3.5 grade point average and write an essay.
You will want to make sure that you don't confuse an Ace Hardware scholarship with the ACE Scholarship Program. These scholarships help send children from low-income backgrounds to private elementary, middle and high schools.
Ace Hardware Charitable Giving Through Franchises
Ace Hardware is primarily a franchise organization. Small business owners buy into Ace and become shareholders, and they operate their businesses largely independently. Because of this, many of them can make their own decisions about which organizations or causes to support. Your local Ace Hardware might help fund a scholarship or provide aid directly to students. One example of this is the McEldowney Academic Scholarship Fund, funded by Ace Hardware in Blair County, Pennsylvania in honor of a local man.
Another example is the Howard and Anne Elsberry Opportunity in Business Scholarship. This particular scholarship is awarded in Huntsville, Missouri, and the most essential qualification is service to the local community. Especially if you're affiliated with your local Ace Hardware in any way, you'll want to find out if it has a similar program. To find these sorts of opportunities, you should search for "Ace scholarship Texas," "Zimmermans Ace Hardware," "Cody Ave Hardware" and more.
Other Ways to Fund Your Education
Many other options are available if you need to fund your education. It's a little-known fact that hundreds of thousands of dollars in scholarship aid goes unawarded every year. You can take advantage of this by exploring all your interests and affiliations to find out if they give awards to college students.
One of the best locations to start looking for scholarship or college funding is your family members' employers, especially parents or guardians. If your parents or guardians work for Ace Hardware, you might be eligible for corporate scholarships or might have an advantage in applying for a locally sponsored scholarship.
Of course, there is always financial aid. USA.gov explains that the United States Department of Education provides public student loans for qualified borrowers. Almost all U.S. citizens and legal residents qualify for student loans. One of the advantages of borrowing from the federal government is the range of repayment options. You can choose to base your monthly payments on your income or choose a number of years during which you'll pay them off.