You followed all the appropriate steps to file for disability benefits and then you waited. And waited. It has now been months since you submitted the application, and you've yet to receive an answer. The good news is you don't have to wait by the mailbox for a letter to arrive. The Social Security Administration has a portal you can use to both track your retirement benefits and keep up with the status of any application or claim you file.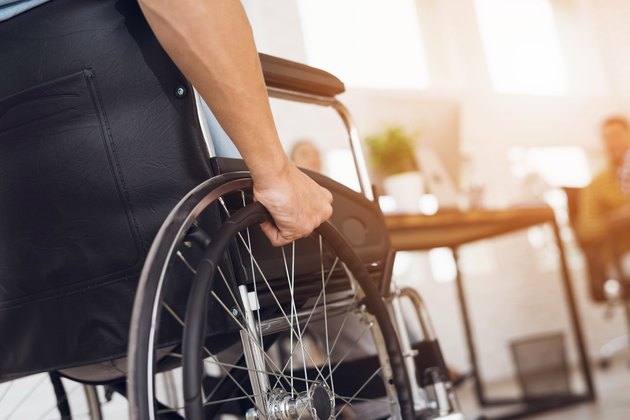 Using the Portal
If you haven't done so already, go to the Social Security Administration website and click Sign In/Up. You'll see a link to My Social Security at the top of the page. Once there, sign up for an account that will let you check your benefits status. From your private account page, you'll be able to see the date the agency received your application, whether a decision has been made and the address of the office that is handling the processing of your claim.
In some cases, you still may not be satisfied with what you find when you check the portal. If it's been more than two months, and the status hasn't been updated recently, call 800-772-1213 Monday through Friday from 7 a.m. to 7 p.m. to check on your application. You can also try to get an answer by calling your local Social Security office. Sometimes, it can take as long as three to five months to get a decision, so you'll definitely need patience to navigate the process.
Next Steps
If your request has been denied, and you want to file an appeal, you can do so through the Appeal a Decision section of the Social Security website. Here you're able to fill out the application necessary to start the appeal process. You'll need information on any medical visits you've made since you first applied, as well as any changes in your medical condition. Make sure you have all the necessary documentation in place — the more supporting documentation you can provide, the better. An administrative hearing will be scheduled for you where you will state your case in person. At that time, you'll get a final yes or no decision on your claim. In some cases, you may find you can get better results by consulting with an attorney that specializes in disability claims.