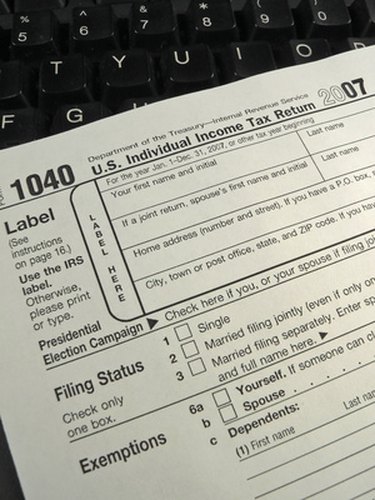 April 15 is tax day, unless it falls on a weekend, making the following Monday tax day. You must send your tax return to the Internal Revenue Service on or before tax day to prevent your return from accruing interest and penalties for being late. If you can't file by tax day, you can file for an automatic extension of time, which extends your tax filing due date to October 15. Regardless of when you send your returns to the IRS, you need to know where to send them.
Step 1
Obtain the correct form required to file your income tax return. Use your yearly tax information to complete the return.
Step 2
Mail your completed paper return to the IRS. The mailing address for tax forms differs based on each type of tax form, the state you reside and whether or not you owe tax or are due a refund. Look up the correct mailing address for your tax return using resources provided by the IRS (see Resources).
Step 3
File electronically using an online tax filing service. The IRS recommends several of these online companies (see Resources). Your return is submitted electronically to the IRS using this method, requiring you to do nothing more than review the information on your return for mistakes prior to submitting it.
Tip
Mailing addresses for income tax returns are also found in the instruction booklets for each tax form, categorized by state of residence and whether or not tax is owed.