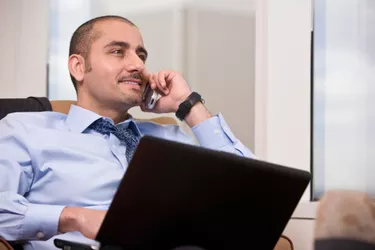 Clark Howard is considered CNN's top financial expert. He has his own national program, "The Clark Howard Show," which airs regularly on the Atlanta radio station WSB-AM. As the author of a number of financial planning books and a self-proclaimed millionaire, Howard now spends his time helping others meet their financial goals and solve their money woes. You can use several methods to contact Howard and his team to have your personal financial questions answered.
Step 1
Call Howard if you live in the Atlanta area. His number for the Consumer Action Center is 404-892-8227. This number can be reached from 10 a.m. to 7 p.m. Eastern time Monday to Friday.
Step 2
Send a question through his website to the Team Clark volunteers using the link in Resources.
Step 3
Leave a question or message on the ClarkHoward.com community forums. It may be picked for one of his shows, or you can even get responses from other community forum members who may have some answers for you based off previous advice from Howard himself.
Step 4
Ask Howard a question through Twitter. His twitter account name is ClarkHowardShow.
Step 5
Call WSB radio during one of his show times between 1 p.m. and 4 p.m. weekdays . Tune into AM 750 or NOW 95.5 FM to hear him live, and call 404-897-7500 or 877-87-CLARK to contact WSB-AM and ask your question.
Step 6
Write to Howard at WSB-AM Radio. His address is:
WSB-AM c/o Clark Howard 1601 W. Peachtree St. Atlanta, GA 30309