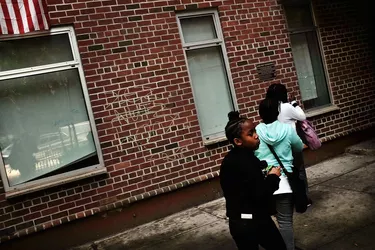 The Housing Choice Vouchers Program, also referred to as "Section 8," helps low income, disabled and elderly citizens to bridge the gap between their monthly income and the cost of paying rent. To receive Section 8 assistance, households must meet specific eligibility requirements and abide by the rules and regulation of the program.
Section 8 Housing Eligibility Requirements
Section 8 rental assistance is administered by local public housing agencies, which receive funding from the Department of Housing and Urban Development. The objective of the program is to provide housing for low income families, as well as elderly and disabled people, by providing financial assistance in the form of vouchers to cover a portion of monthly rent. The program is available to U.S citizens and legal immigrants. Eligibility for the program is predicated on meeting income and employment requirements.
Income Requirements
Generally speaking, to meet income requirements for eligibility in the program a household's income, including Social Security checks, interest and dividend payments, must be 50 percent or less than that of the median income of the county or the designated area where the family will reside. This limitation on income will be adjusted according to the number of household members, with larger families having higher income thresholds than smaller families. Due to the wide range of median income levels across the country, Section 8 income requirements can vary substantially. Income requirements for specific areas can be ascertained by contacting the local public housing authority.
Employment Requirements
Eligibility in the program requires that at least one adult in the house be employed for 12 continuous months and work at least 32 hours per week preceding the application for assistance. Participation in a job-related training or academic program during that 12 months also suffices in meeting this requirement. This eligibility requirement may also be met if an applicant who is receiving unemployment benefits or workman's compensation payments at the time of filing the application worked 32 hours per week for the 12 months immediately preceding the initiation of the payment of benefits.
Denial of Section 8 Benefits
Section 8 assistance may be denied for reasons related to income, legal issues, or failing to comply with rules governing Section 8 participation. The local PHA will review the household's income level on a yearly basis. If the household's verified income exceeds 80 percent of the local median income level, assistance will be denied. Denial of assistance may also occur for a variety of legal infractions, including the production of methamphetamine on the grounds of any assisted housing areas. Failure to comply with Section 8 requirements, such as subletting the rental or failing to supply requested income documentation, may also result in the denial of assistance.