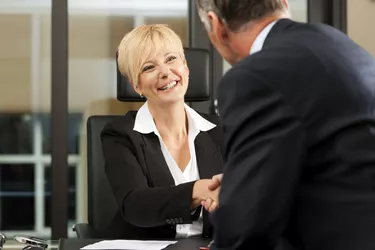 If you are dealing with a legal problem and can't afford an attorney, you may be able to get free or low-cost legal help. In criminal matters, a defendant who cannot pay for an attorney can ask the court to appoint a lawyer who will take the case at no charge. In other situations, lawyers may be willing to donate their services depending on the nature of the case.
Legal Aid Societies
Legal aid societies operate in many areas and provide free legal advice and representation to low-income people. These organizations often have limited resources and may not be able to provide you with a lawyer, but can offer you advice on handling your own case or a referral to a lawyer who may be able to help.
Bar Associations
If you are able to pay something toward legal fees, contact your state or local bar association. Some bar associations offer a low-cost legal referral program. The attorneys who participate in the program provide their services to people with modest incomes at a significant discount from their normal fees. The American Bar Association, state and local bars are organized by committee and sections. Referrals to pro bono services may be listed on the respective web page.
Legal Service Plans
Legal service plans are a type of insurance in which you pay a small premium each month in exchange for access to basic legal services. Plans differ in coverage, but they often provide you with access to a legal advice hotline or a free consultation with a lawyer about a legal problem, and may cover the cost of common legal services such as an uncontested divorce or bankruptcy. Legal service plans are available as both individual and group plans, so ask your benefits office at work if such coverage is available.
Divorce
If you don't have any money, but your spouse does, you can ask a judge to order your spouse to provide funds for your attorney fees. However, judges generally only order one spouse to pay for the other's attorney if there are no other financial resources that can be used.