Commercial pilot pay scales vary depending on what kind of craft you are flying, how much training you have had, seniority, and how much time you spend in the air. Fit Ops, a website for pilots, published a 2009 survey showing average salaries on major airlines range from $36,283 for smaller planes to $165,278 for captains of large commercial jets. The Bureau of Labor Statistics said rates for cargo pilots might be below $32,020.
Nonjet Airlines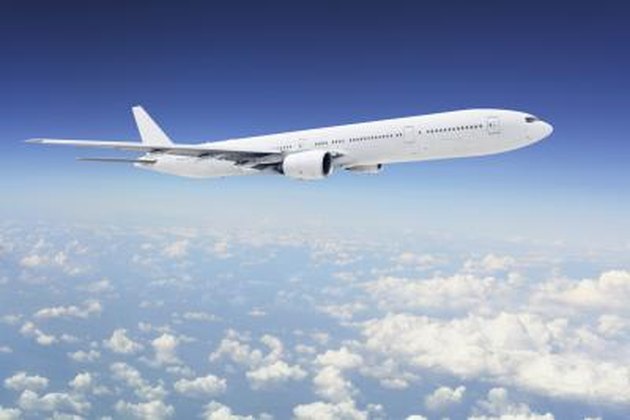 The Will Fly For Food website for professional pilots separates airlines into major airlines, national airlines, jet airlines and nonjet airlines, by type of craft flown at these airlines. The nonjet airlines employ commercial pilots, who fly small fixed or rotary-winged aircraft transporting few passengers or cargo. These airlines include Air Cargo Carriers and Great Lakes Airlines. As of 2009, pilots made $22 to $50 an hour.
Jet Airlines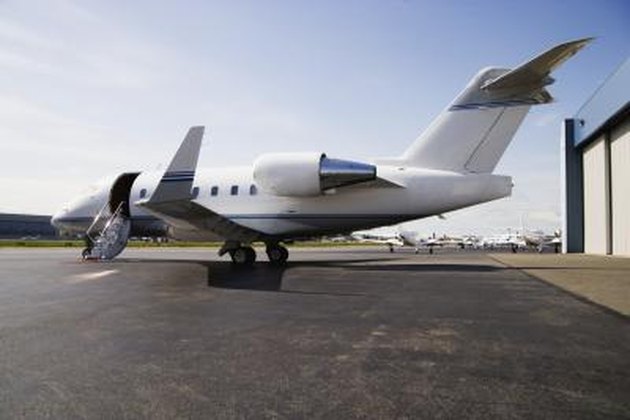 On the jet airlines, pay rates ran from about $40 an hour to $140 an hour, depending on the aircraft, in 2009. On Will Fly For Food, this identified a certain size of jet craft that included cargo planes, private charter passenger planes that traveled internationally, such as North American Airlines, and midsize commercial carriers such as Virgin America.
National Airlines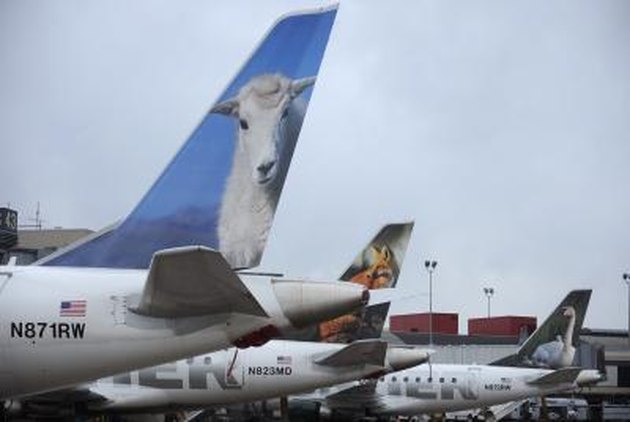 On national airlines, which include Frontier, Spirit and American Eagle, pay rates ranged from $25 an hour for turboprop planes to $160 an hour for captains of jets in 2009. These are large airlines, with operating revenues between $100 million and $1 billion, according to a website called AV Jobs. (see Resources)
Major Airlines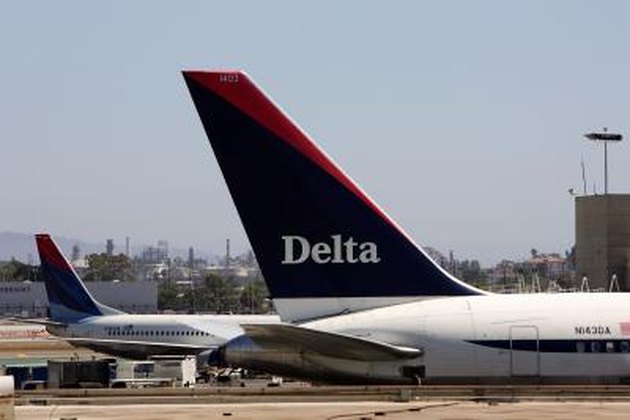 Major airlines pay from $32 an hour for small craft to $200 an hour for captains of large commercial jets, according to Will Fly for Food's 2009 numbers. Fit Ops said an average annual salary for this top level of airline captain is about $165,000. These airlines include United, Delta and American. UPS and FedEx also fit in this category, which is identified by the size of the jets, the range of travel, which includes international travel, and operating revenues of more than $1 billion.