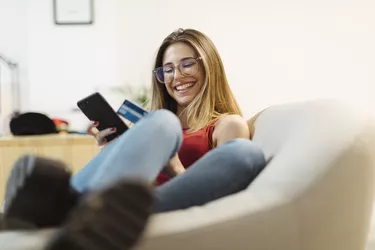 If you've ever packed for a vacation, you're probably all too aware how tough it can be. PrAna specializes in leisure wear built for comfort, whether you're hitting the road or hanging out around the house. Pro discounts are available to influencers, employees and their friends as well as qualifying members of professional organizations that have partnered with prAna to provide additional perks.
Getting PrAna Pro Deals
Brands like prAna specialize in marketing experiences rather than items. Sure, they sell clothing, but nothing can promote those items more than showing them in action. The ideal prAna influencer not only has a large online following, but also gets out of the house, traveling and participating in adventurous activities. The company also specializes in yoga wear, so certain fitness professionals may also be approved for the company's influencer program.
As with any influencer program, to get prAna pro deals, you'll need to have a strong online following. PrAna doesn't specify a number, but obviously the stronger the following, the better. A nano influencer is defined as someone with at least 1,000 followers, but those most likely to be accepted will have many more. A nano influencer may have fewer followers, but those followers are heavily engaged rather than merely casual fans.
Becoming a PrAna Influencer
If you qualify for the prAna pro deal, you'll get special pricing and sneak peeks of new items. This discount is good on the prAna website, as well as in the company's brick-and-mortar outlets in Boulder and Denver, Colorado; Edina, Minnesota; Manhattan Beach, Palo Alto and San Francisco, California; and Portland, Oregon. In exchange for these discounts, you'll be expected to regularly promote the brand messaging, which is live fully, play long and travel well.
PrAna has information on its influencer program available on the Influencer site page. There you'll find a link to the application, as well as a connection to the online portal for influencers that you can use once you're selected. The application doesn't ask for your social media account information, so make sure you have a single website URL you can direct them to that makes your influencer status clear.
Discounts Through Professional Partnerships
You don't have to be a prAna influencer to get a discount, though. If you're part of the Yoga Alliance, you can qualify for 50 percent off full-priced products. Yoga Alliance membership is only available to registered yoga teachers, which means you need at least 200 hours of accredited training.
Another great alternative to prAna pro deals is the discount you'll get as a member of the American College of Sports Medicine. Members get 50 percent off, as long as you're a certified professional. ACSM membership is available to degreed medical professionals, but there's also a professional-in-training membership available to physicians in residency programs or postdoctoral fellowships.
PrAna Friends and Family Discount
Another option for those who don't qualify for prAna's influencer program is the friends and family discount. If you work for prAna's parent company, Columbia Sportswear, you can get special discount codes that will give you extra savings on the prAna website. In addition to prAna, you can also save on Columbia, Mountain Hard Wear and Sorel products on their respective websites.
The good news is that you don't have to directly work for Columbia to get the discount. If you have a friend or family member who works there, the company extends the deal to you too. Unfortunately, prAna influencers aren't considered employees, but it might be worth checking with all your social media friends to see if anyone works for the company. Each code only works for one order, though, so you'll need to request a new code each time you want to shop.