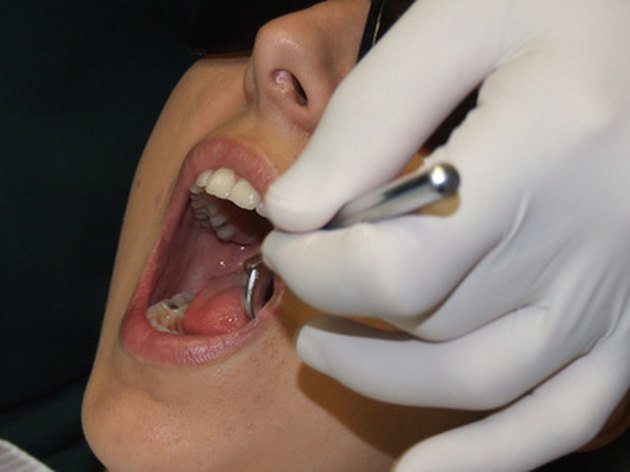 According to MedicineNet.com, a root canal can cost upwards of $800, depending on the tooth on which the procedure must be performed. If you have dental insurance, your policy probably covers at least part of the cost of root canals and other costly dental procedures. However, if you don't have dental insurance, or you need extensive dental work, you may wonder how you'll manage to pay for it.
Medicaid
Medicaid provides health insurance for some people with low income. Not all low-income individuals qualify for Medicaid, though; in some states only children, disabled people, the elderly and pregnant women can get Medicaid. Medicaid pays for dental procedures for children in all 50 states, and it pays for dental procedures for adults in some states. Contact the agency that administers Medicaid in your state to find out if you qualify, and if it will cover the dental procedures you need. You must provide proof of all household income when you apply.
Medicare
Many elderly people, and some with disabilities, rely on Medicare to help them pay for health care. Medicare only pays for dental procedures under very limited circumstances, but it does cover them in some instances. For instance, it covers dental procedures when they are an essential part of a covered procedure, such as the reconstruction of your jaw after an accident or injury. It also covers extractions done prior to radiation treatments to the jaw. If you currently receive Medicare, call 800-MEDICARE (800-633-4227) to find out if the procedure you need is covered. To find out if you qualify for Medicare, contact the Social Security Administration at 800-772-1213.
Clinics With Sliding Scales
Some clinics provide dental care to people with low incomes on a sliding scale. They base fees on patients' incomes. To find a dental clinic that offers services on a sliding scale near you, contact your local health department or welfare office and ask for information. Your local United Way may also be able to direct you to such clinics.
Dental Schools
According to the National Institute of Dental and Craniofacial Research, dental schools sometimes provide free or low cost procedures, to provide students with opportunities to practice new skills. Experienced dentists supervise the students. Opportunities vary from school to school. See the link in the Resources section for a list of all accredited dental schools in the U.S.