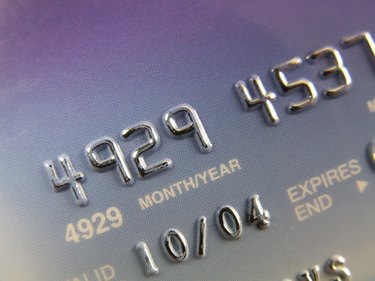 In the United States, the U.K.-based Barclays Group operates a credit card company called Barclaycard that offers cardmembers a variety of co-branded cards. Barclaycard categorizes its credit cards in the U.S. into three broad categories for individuals: travel and entertainment, retail and special interest.
Airlines
Barclaycard offers an impressive variety of credit cards that are affiliated with travel partners including airlines, cruises and hotels. Airlines that offer points in affiliation with Barclaycard include US Airways, Virgin America, AirTran, Frontier Airlines, Spirit Airlines, Aer Lingus, Air Jamaica, China Airlines, Icelandair and Lufthansa.
Hotels and Travel Agencies
Hotels affiliated with the Barclaycard include Best Western, Choice Hotels and Wyndham. The cards generally help cardholders earn free hotel stays.
With respect to travel agencies, Barclays offers cards in conjunction with Travelocity and Priceline.
Merchants
Barclaycard also offers seven retail cards affiliated with various retail outlets and gas stations. Notable cards include the Barnes & Noble MasterCard and the L.L. Bean Visa Card, which both allow members to earn credit redeemable towards merchandise with the merchant.
Gulf and LUKOIL gas stations offer credit cards through Baclays that allow a rebate (3 percent at Gulf and 4 percent at LUKOIL) on gas purchased from their respective gas stations.
Rewards vs. Interest
According to the Financial Times, many credit card companies including Barclaycard have begun to offer several innovative credit cards. However, the newspaper reported that such products are only valuable if cardholders do not carry a balance; otherwise, the cost of the interest charged by the bank outweighs the value of the reward benefit.