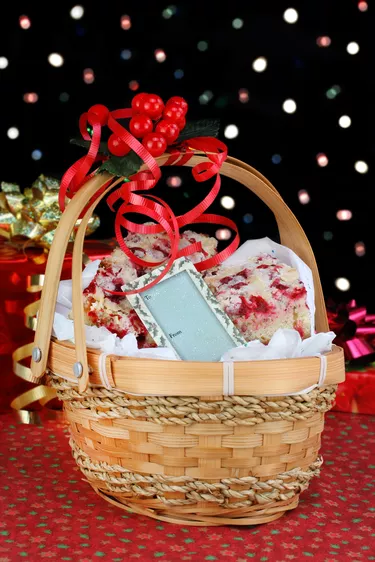 Swiss Colony is home-shopping company that is primarily known for offering cheese, sausage and other food items. It is a company within the Colony Brands family that offers easy financing to its customers. Swiss Colony offers products year-round and collects online and catalog orders.
The Wisconsin Cheeseman
The Wisconsin Cheeseman offers the same types of products as Swiss Colony, including meats and cheeses, Holiday selections and desserts -- including sugar-free and gluten-free options. Like Swiss Colony, the Wisconsin Cheeseman also offers its own line of credit.
Hickory Farms
Hickory Farms is another company that offers products similar to Swiss Colony, including meats, cheeses and fresh fruit. In addition to catalog and online orders, Hickory Farms also has store and kiosk locations. Hickory Farms does not have its own line of financing.
Figi's
Figi's is another meat, cheese and treat option, and you can also find some home decor and accessory items in its catalog, too. Figi's offers a credit plan that lets shoppers pay for orders in three monthly payments. Figi's primarily collects orders online and through its catalog.