Whether the venue is a tiny bistro, a large restaurant, hospital, nursing home, bakery, banquet hall or cafeteria, the chef or cook is responsible for all of the food prepared. In a large establishment such as resort hotel, an executive chef may be responsible for the operation of several kitchens. The chef or cook must ensure that the kitchen runs efficiently and profitably.
Sanitation
The chef or cook of a restaurant or food service establishment is in charge of maintaining the highest standards of kitchen sanitation. Safe food handling is imperative to maintaining public health. The chef determines storage areas, processing methods and food preparation. All kitchen operations and procedures must conform to the public health code.
Menu Planning & Food Preparation
The chef is responsible for planning menus. In some food establishments, the menu items may stay fairly static, with the same menu served each day. A daily special or the soup of the day may be the only change. Other venues change the majority of their featured entrees daily. The chef is responsible for selecting items that provide diversity and will please the palates of his customers. The chef is highest trained professional in the kitchen and responsible for all food preparation. Duties may be delegated to the sous chef, pastry or desert chef or beverage manager, however, the food is a reflection of the talents of the chef. The chef oversees every food product of the kitchen.
Ordering
The lead chef or cook is responsible for ordering and sourcing all food items and kitchen supplies. The chef may visit produce companies or fresh markets to personally select the days fresh fruits and vegetables. The chef orders all meats, fish and sundry food items. The chef is also responsible for ordering kitchen equipment, serving equipment and all cleaning supplies.
Staffing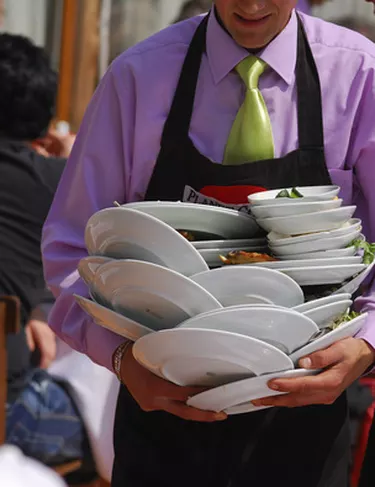 The head chef or cook hires sub-chefs and hires and manages all kitchen staff. In a large food operation, the chef may delegate responsibilities to the sous chef, however, the chef remains responsible for all kitchen operations.