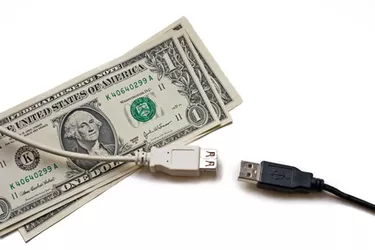 Western Union provides its customers with the ability to send money to more than 380,000 locations worldwide. In some cases, changes can be made to a money transfer once it is completed. Changes that can be made include the name of the receiver and the receiver's city and state. However, the amount of a money transfer and its destination country cannot be changed. In addition, no changes can be made to money orders and bill payments.
Step 1
To change the name of the receiver on a completed money transfer, start by supplying the Western Union representative with the money transfer control number (MTCN).
Step 2
Supply your (the sender's) name, address and phone number, as well as the amount and date of the original money transfer.
Step 3
Provide the Western Union agent with the information you would like to update, namely the new receiver's name or location.
Tip
Certain changes are permitted to money transfers as long as it has not been paid and Western Union still has a record of the transaction.
In some cases, rather than making a change to a completed transfer, Western Union may refund the money transfer to the sender and ask the sender to resubmit it.
Warning
Do not supply the details of a money transfer to a receiver unless he is known to you. Receivers cannot make changes to money transfers, only senders. For money orders and bill payments, be sure the receiver's name is spelled accurately and the dollar amount is correct. Western Union permits no changes to completed transactions of these kinds.
Things You'll Need
Money transfer control number (MTCN)

Sender's name, address and phone number

Receiver's name and location

Amount of transfer

Date of transfer