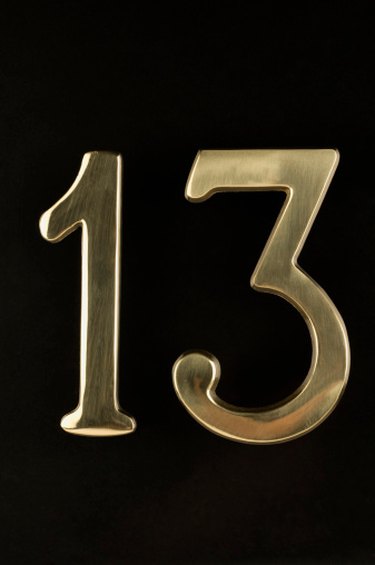 Once you reach the age of 13, you begin to have financial goals. These goals can be as simple as paying a monthly cell phone bill or as complicated as saving for college. According to the United States Department of Labor, children under the age of 14 do not qualify to work most non-agricultural jobs. They can, however, get a job performing less demanding work to help meet their financial goals.
Step 1
Take a safe-sitter course and begin babysitting for family and friends. Babysitting is a job you can do after school or on weekends so that it does not interfere with your school work. Taking the safe-sitter course will show prospective parents that you are serious and prepared to watch their children. You can get a babysitting job through word-of-mouth or by handing out flyers at a pediatrician's office. You may also want to become certified in CPR and first aid.
Step 2
Contact the local newspapers in your area to find out if they are hiring delivery boys. This is an excellent summer job since most deliveries are made in the morning. Expect to make minimum wage until you gain more experience and show yourself to be faithful. If your local newspapers are not currently hiring delivery boys, ask them to keep your name on file for the future.
Step 3
Post flyers in your local veterinary offices offering your services as a pet sitter/dog walker. You may even be able to get some pet shops to display your flyer in the window. Use the website Cost Helper's guide to price your services. Remember to keep your rates on the lower end until you have developed a reputation for being an excellent pet sitter/dog walker.
Step 4
Talk to your parents about working part-time for their company. Children of any age are permitted to work for their parents. You should prepare a speech ahead of time to show your parents that you are serious about working.
Step 5
Advertise to get a job as a home helper. The U.S. Department of Labor allows minors to perform tasks in any private home and get paid for it. You may be asked to keep the kids busy while a parent prepares dinner. You may be hired to vacuum, dust or fold laundry. Whatever the task, perform it to the best of your ability. The parent you work for may tell other parents about your good work ethic, which could lead to more jobs.
Tip
Use the website Babysitting Rates online calculator to determine how much to charge your clients.
Thirteen-year-olds are also permitted to get an agent to help them land radio, movie or television jobs.
Warning
Always be prompt, courteous and a hard worker. If you aren't, you'll lose your job as quickly as you got it.