Many financial advisors recommended the purchase of gold in 2010, and investors searched for new ways to buy or sell it. Bullion gold is the purest form of the precious metal, and usually comes in bar, ingot or coin form. Private buyers and sellers abound for those who wish to take advantage of the current "gold rush." The U.S. Mint also offers coins in various denominations.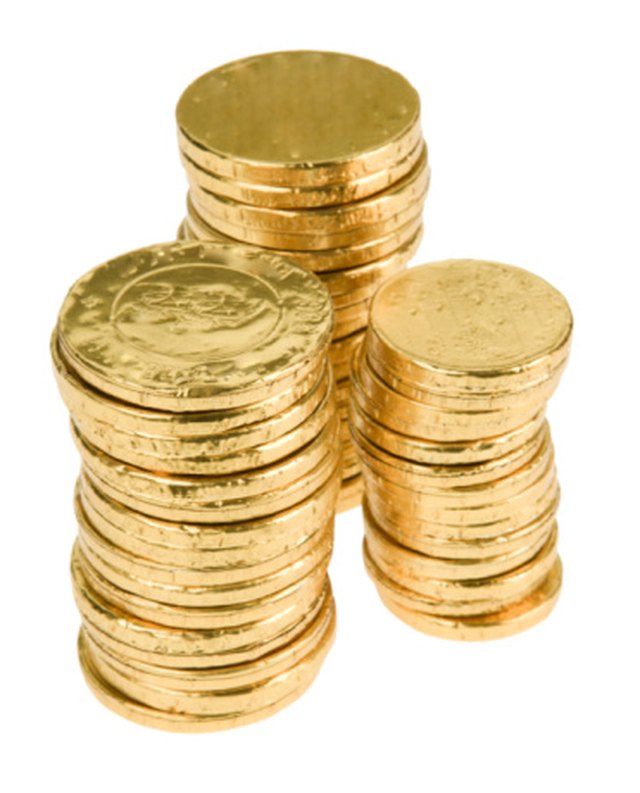 Buy from the U.S. Mint
Step
Navigate to the U.S. Mint online catalogue, at usmint.gov. See Resources.
Step
Create a customer account for greater ease in tracking your order.
Step
Select one of the precious metal coins available, including the First Spouse, American Buffalo 24K or American Eagle. As of November 2010, the American Buffalo 24K One-Ounce sells for $1,660; the American Eagle Four Coin Proof Set, containing 1.85 ounces of gold, sells for $3,030; and the First Spouse coins, containing one-half ounce of gold, sell for $841 for the uncirculated coin and $854 for the proof.
Step
Add your desired products to your cart and proceed to checkout.
Buy from an Authorized Purchaser
Step
Navigate to the U.S. Mint Authorized Purchaser website, at usmint.gov. See Resources.
Step
Locate a reseller. The database of authorized purchasers is organized by state and lists national resellers.
Step
Select an authorized purchaser and buy from the extended line of U.S. Mint precious metal coins. In November 2010, the price of gold was near $1350 per troy ounce.
Step
Compare private prices to U.S. Mint website prices, but remember that most coin dealers charge a premium to sell a minted coin.