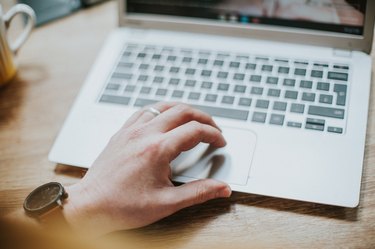 If you are working as a certified nursing assistant (CNA), you may be wondering, "How do I find my CNA license number?" There are certain times when you will be asked to provide your CNA license number. You must be able to find out this information when necessary.
Why You Need Your CNA License Number
The following are some situations in which you will be asked for a certified nursing assistant license number.
You Want to Renew Your CNA License
All certified nursing assistant licenses must be renewed periodically. You will need to find out your license number to complete this process.
Before you can accept a job with a new employer, the company will need to confirm that your CNA license number is valid. You will be asked to provide this information as part of the hiring process.
You Want to Work as a CNA in Another State
If you are interested in relocating to a different part of the U.S. to work as a nursing assistant, you can request that the state you will be moving to accept your CNA credentials. According to the National Network of Career Nursing Assistants, if you are currently licensed and in good standing (no findings of abuse on your record), you can apply to have your credentials recognized in the new state. This is called requesting reciprocity.
You will be asked to confirm that you are licensed in the state where you are living now, along with copies of government-issued photo ID (such as your driver's license), your Social Security Card and a pay stub showing that you have recently worked in a nursing home.
How to Find Out Your CNA License Number
There are a number of places you could find your CNA license number. Here are some ideas of places to look:
State-Issued License Card
Licensing procedures vary depending on where you live. Some states issue a card to licensed CNAs. You can check there to find your license number.
Correspondence From Your State Licensing Agency
If you live in a state that doesn't issue a card to its certified nursing assistants, look through your papers to see if you can find a letter from your state licensing agency. It may have your CNA license number listed on it.
Be sure to check the date on any correspondence. If the letter is more than a couple of years old, the license number contained in the document may be out of date.
Some resume experts for the healthcare field suggest that nurses and other healthcare workers include their license details on their resume when applying for a job. You may have listed your CNA license number and its expiry date on a copy of your resume.
Your State Department of Health Website
If you have tried the options noted above and none of them have helped you to find a license number, try visiting the health department website for your state. To find the right one, input "Department of Health" (including quotes) and your state name into a search engine. Look for the website that ends in ".gov." This will be the official website for your state.
After you click on the website, look for something like "Provider Credential Search." A database may have names and license numbers for more than one medical field. Try entering your name into the database to see whether it appears. If it does, make note of your CNA license number. If you are unable to locate the requested information, look for a customer service number or a "Contact Us" page so you can explain, "I can't find my CNA license number."