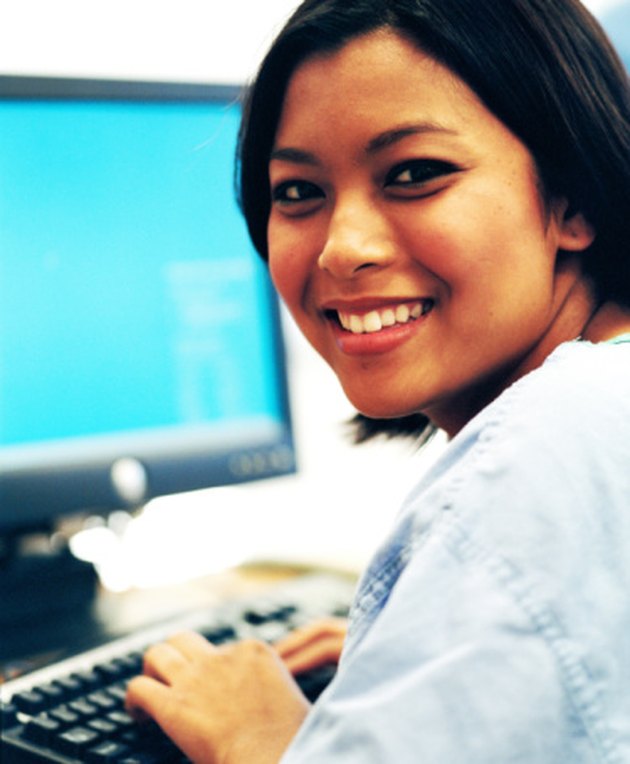 A Certified Nurse Aide (CNA), sometimes called nursing assistants or orderlies, are a vital part of the medical profession. CNAs provide support to nursing staff in medical facilities and provide basic care for patience. Most CNA positions require you to attend a training course and be certified by your state, which issues you a CNA license along with a license number. You may need to provide your license number on a job application.
Step 1
Visit your state's nurse aide registry online. If you don't know your state's nurse aide website, click the "CNA Tips Nurse Aide Registry" link (see Resources), then click on your state, then click on the given link. You may have to look on the Department of Health web page for a verification link. For example, click on the "Verify CNA license" link on the Florida Department of Health web page.
Step 2
Type your information into the web form. Enter as much information as you can, such as your last name, first name and county. Some state registries, such as Idaho, only allow you to search by one term.
Step 3
Press "Enter" or "Search." Your license number will be listed on the search results page, next to your name.
Tip
CNA licenses are usually valid for a certain period of time, sometimes as little as two years. If you don't see your number in the registry, your license may have expired. Call your state's registry to find out how to get your license back; this may entail retaking an exam.