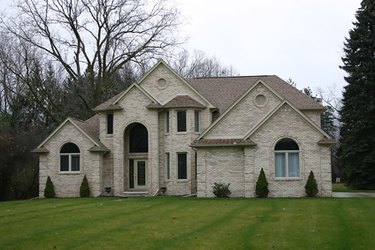 A multiple listing service (MLS) is a market area database of property listings used by professionals in the real estate field. Typically, when a seller enters into a listing agreement with a real estate agent or broker, the real estate professional will list the seller's property in the MLS. Certain real estate brokers have involved themselves in a niche service that will allow people who wish to sell their home on their own to list the property on the local MLS for a fee. (ref#1,2)
Step 1
Search for a reputable FSBO (for sale by owner) website that will connect you with a licensed real estate broker in your area who will list your home in the MLS. These websites will allow you to choose from various different listing packages for a "flat fee" or a percentage of the home's sales price. Additional marketing options to a MLS listing package can include "for sale" signs, lock boxes, virtual tours and information feeds about your home to other real estate marketing websites for added sales exposure.
Step 2
Call real estate offices within your area to find a broker willing to list your home on the MLS. You may be able to negotiate better terms when dealing directly with a real estate professional.
Step 3
Ask the real estate broker if they carry memberships to multiple MLS systems outside your immediate marketing area. Listing your home on multiple MLS systems will increase the chances of getting your home sold quickly because of the added exposure.