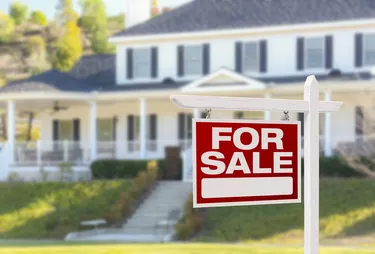 If you're interested in a house that's been on the market for a long time, you might have an edge when it comes to negotiating price and terms. Ask your real estate agent or use a real estate website to find out how long a house has been on the market before making an offer, as this will help you get a better idea of the property's worth.
Real estate websites like Zillow, Trulia, Realtor.com and MLS.com make it easy for users to find out how long a house has been on the market. These best home buying sites pull multiple listing service data such as:
Original listing date
Price increase or decrease dates
Last time the house was sold
Previous sale price
Fair market value
Using one of these websites, search for the house using the website's search tool. It's helpful to have the house MLS number, but most websites allow you to search by home address. You can also browse neighborhood sales listings or narrow your search by asking price or home features.
Real estate websites offer various types of listing information. Check out a few websites to get a range of details about the house you're interested in. Keep in mind that the information you'll find on real estate websites is usually accurate, but it may not be completely up-to-date. A real estate agent in the area can verify the data and get you the most current information.
If you don't keep an eye out for relistings you may underestimate how long a home has been on the market. Sellers that aren't able to complete a home sale may end up relisting their home once or even multiple times. Since buyers tend to favor newer listings, some sellers relist to make the home listing look fresh.
Rather than going off of the most recent list date, ask your real estate agent about the cumulative days the house has been on the market. If you're using a real estate website, read the full listing history to see if the home has been on and off the market several times.
Negotiating Based on Market Time
There's a number of reasons why a house may be on the market for a long time. It could be that:
The seller is testing the market and isn't motivated to sell

The real estate market is a buyer's market
The seller can't show the home because it is occupied by tenants
The home is not marketed well, or doesn't have good quality photos in the MLS
The home is overpriced
In many of these scenarios, the seller is probably anxious to sell and may be willing to accept a lower offer on the home. This gives you, the buyer, more leverage. If you're negotiating under these conditions, Zillow recommends you consider making an offer at least 10 percent less than the price you ultimately want to pay. You can also ask the seller to pay the closing costs to sweeten the deal.