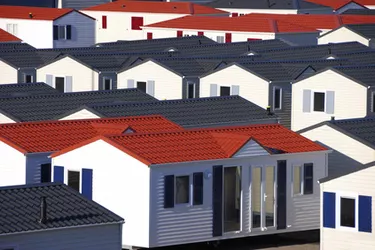 The state of Pennsylvania treats a manufactured or mobile home that is not attached to real property as personal property, like a vehicle. Therefore, a title is issued for the manufactured home. A single-wide home has one title and a double-wide has two, one for each side. If you lose your title, the Pennsylvania Department of Transportation (DOT) requires you to complete an application and pay the applicable fee for a replacement title.
Step 1
Print the MV-38O "Application for Duplicate Certificate of Title by Owner" using the resource link below.
Step 2
Complete the Pennsylvania DOT application by entering your original title number, vehicle identification number, name, address, and Pennsylvania driver's license number.
Step 3
Check the box on the application for "Lost/Destroyed" and provide the reason for the duplicate Pennsylvania mobile home title.
Step 4
Sign the application in the presence of a notary. Have the person notarize the application and apply the seal. Enter your telephone number in the blank provided at the bottom of the application.
Step 5
Mail the completed application, along with a check or money order made to the order of the Commonwealth of Pennsylvania for $22.50 to:
PA Department of Transportation Bureau of Motor Vehicles Harrisburg, PA 17104-2516
Tip
To locate the title number and vehicle identification number for your manufactured home, call your local Pennsylvania DOT and speak to a clerk in the vehicle registration department. The numbers are on file and available after you answer the questions regarding your name and the make and model of the home.
Warning
Make a copy of the title application and keep your proof of payment. In the event it is lost in the mail, you will not have to pay the fee for another replacement.
Things You'll Need
Application

Check or money order