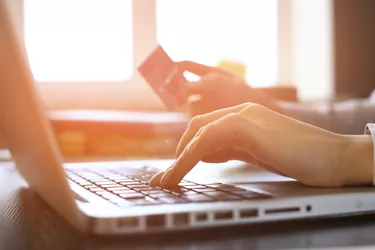 No one wants to miss making their credit card payments on time, but sometimes the default payment due date is not convenient for an account holder's lifestyle. These dates can be changed to make things easier, though, and an American Express (Amex) payment date can be moved to a day that serves you better. The Amex billing cycle is every ​25 days​, and it may be possible to have that adjusted as well.
American Express Statement Date
The Amex Help Center posts that cardholders may be able to change their payment due dates and statement closing dates. To do this, you need to log onto your online account or call their customer service department at 1-800-528-4800. Those who have Platinum, Green or Gold cards are directed to log on and use the customer care chat feature. You can also set up payment reminders; to find out how, visit Amex's Account Services page.
Credit card accounts have ​12 monthly statements​ each year. Every billing cycle ends on a statement closing date, which is initially determined by the card issuer. Most billing cycles are about a month long but can be shorter. That closing date separates the account's current billing period from the next one. After this date, Amex sends out the credit card statement showing the Amex due date and amount.
After that closing date, Amex provides a ​21-day grace period​ until the payment is due; other cards may allow ​25 days​. This means that they will not charge any interest on the amount due if it is paid in full until that time period ends. Afterward, cardholders will be charged interest on any unpaid amounts plus late fees. The interest rate may also go up as well for people who are repeatedly late on making their payments. This is how most credit cards operate.
Amex Card Features and Interest Charges
American Express offers a variety of different credit cards, with different features and benefits. People prefer Amex cards because they offer extended warranties, return protection and purchase protection for products. Travelers also appreciate Amex's roadside assistance, global assistance hotline, baggage insurance and car rental damage and loss insurance.
They also offer trip delay, trip cancellation and travel accident insurance. The Amex Membership Rewards Program earns cardmembers points through Amex offers and purchases; these points can be used for statement credits, travel, shopping and more.
The American Express Gold Card provides Membership Rewards that can be used at restaurants, supermarkets and airfare. The ​yearly fee is $250,​ and the interest APR varies from ​15.99 to 22.99 percent​. Amex also offers the Amex Blue Cash Preferred Card, which offers cashback on certain purchases and an ​annual fee of $95​. There are no interest charges for the first year; after that, the APR ranges from ​13.99 to 23.99 percent​. Late and returned payments for both of these cards cost ​$40​.
Some of their other cards have higher annual fees, but others have none that still provide rewards. Amex also has connections with airlines and hotels around the world that will provide extra rewards for loyal customers. And by the way, points never expire unless you stop making on-time payments.