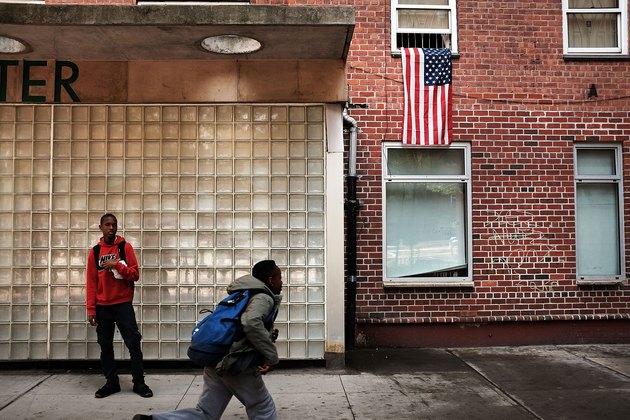 States and local jurisdictions define low income based on census information gathered by the government. As the country's housing authority, the Department of Housing and Urban Development, or HUD, sets of the parameters for low income programs. Low income guidelines apply to both home financing and rental assistance, and vary by region, household size and program type.
Section 8 Limits
HUD's Housing Choice Voucher Program is commonly known as Section 8. It provides subsidized rental assistance to low income, very low income and extremely low income renters of privately owned housing. Section 8 income limits are released annually and can be found on HUD's website. Limits vary by state and county, and areas with a high cost of living have higher low income limits than less expensive areas of the country. For example, the 2014 low income limits for Section 8 housing programs in California ranged from $38,150 for one person to $54,500 for a 4-person household. In Alabama, Section 8 low income limits ranged from $30,300 for one person and $43,300 for four people.
Public Housing Requirements
HUD also sets limits for public housing assistance programs nationwide. Public housing differs from the Section 8 program because it involves government-owned housing. However, the same HUD low-income limits that apply to subsidized rental assistance programs also apply to public housing programs. To live in a public housing development and receive financial assistance to pay the rent, you must meet HUD's annual income limits based on county and household size. HUD reviews your income periodically to determine continued eligibility.
Limits for Homebuying
Low income buyers can receive grants or financing for a down payment and closing costs. States and local jurisdictions administer homebuyer assistance programs and may use HUD's annual low income limits to determine eligibility. Homeowners can also receive funds to build, rehabilitate or repair their homes. Homebuyer programs usually limit the home price and the type of mortgage you can get with the assistance. For example, the Minnesota Housing Finance Agency can finance the greater of 5 percent of a home's price or $5,000. Depending on the precise assistance program and the home's location, low income limits vary. A household of one to three people can earn up to $60,000 total, and households of five people can make up to $72,000 for a deferred payment loan.
How HUD Determines Low Income
HUD estimates median incomes and adjusts by household size in specific areas called Metropolitan Statistical Areas, or MSAs. Low-income limits are based on 80 percent of the MSA's median income; very low-income limits are based on 50 percent of the MSA's median income and extremely low income is 30 percent of the MSA's median.