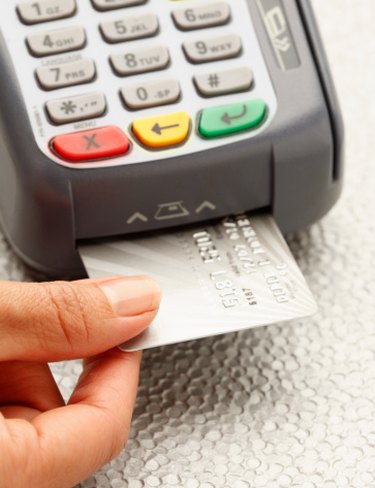 An individual taxpayer identification number (ITIN) is issued by the Internal Revenue Service for people who need to process taxes but aren't eligible for a Social Security number. While ITIN numbers were originally intended for the sole use of the IRS, many businesses such as banks are choosing to use them as a legal form of identification to open banking and credit accounts. Most banks will offer unsecured credit cards only to individuals with ITIN numbers who have already established a good banking history with them. However, anyone with an ITIN number is eligible to get a prepaid credit card regardless of credit history.
Step 1
Enter "prepaid credit card" into an online search engine and press "Enter."
Step 2
Search through the terms and conditions of some of the offered cards and choose the one you like the best. A couple of choices that come up are AccountNow and Green Dot. Let's use AccountNow for an example here.
Step 3
Click "Sign Up Today - Free."
Step 4
Fill out the "Tell Us About Yourself" form. This form will ask for your name, address, telephone number and email address.
Step 5
Click the box saying you agree to the terms and conditions and click "Submit."
Step 6
Choose how you want to fund your card. You can choose to deposit your money by direct deposit, at a retail location or through an online transfer from another account.
Step 7
Enter your ITIN number, your date of birth and your telephone number and click "Submit."
Step 8
Wait for your instant approval. Your application will be processed immediately, and you will be told if you were approved.
Step 9
Wait for your welcome packet. The packet along with your new credit card will arrive in the mail in approximately five to seven business days. Your welcome packet will also contain instructions for setting up the funding for your new card for the first time.
Tip
If you have questions or would like to apply with AccountNow by phone, call 866-925-2036.
Warning
Always make sure to check for fees associated with a particular card before applying.