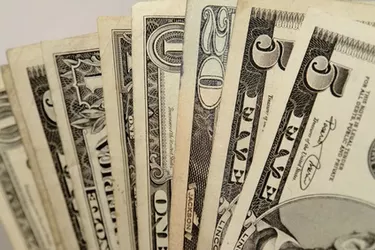 If you live in Minnesota and are struggling to make ends meet, there are legitimate ways to earn extra money. Don't waste your own cash with the "get rich quick" scams you see on the Internet. There are honest ways to plumping up your bank account without getting desperate; consider philanthropic options, good old hard work and community events to fatten your wallet while also creating lasting memories.
Step 1
Earn money in Minnesota by donating your plasma. There are plenty of blood centers throughout the state that will pay you hundreds of dollars each month to donate your plasma. The process takes less than three hours a week and you get paid the same day you donate. Not only are you earning decent money, but you are helping to save lives. It's virtually painless and you can read a book or work on your laptop while donating.
Step 2
Mow grass in the summer or help shovel in the winter to earn money in Minnesota. Take advantage of the ever-changing seasons and earn your money by doing light labor. You can place ads offering your services on Craigslist.org, or make fliers and distribute them in local neighborhoods.
Step 3
Babysit to earn extra money in Minnesota. Many people are looking for occasional childcare and will pay good money to have someone watch their children. Place an ad on Craigslist.org or visit other babysitting websites to get into childcare.
Step 4
Have a garage or yard sale. Minnesota is a great place to have one. Look at the items you've been holding onto and be truthful to yourself. Will you ever read those old books or exercise to videos you've been storing away? Think you will fit back into your old clothes that aren't even in style anymore? Get rid of the clutter and earn some extra money by selling it in a garage sale or even on eBay.
Warning
Never pay anyone on the Internet who promises to make you rich in a month.