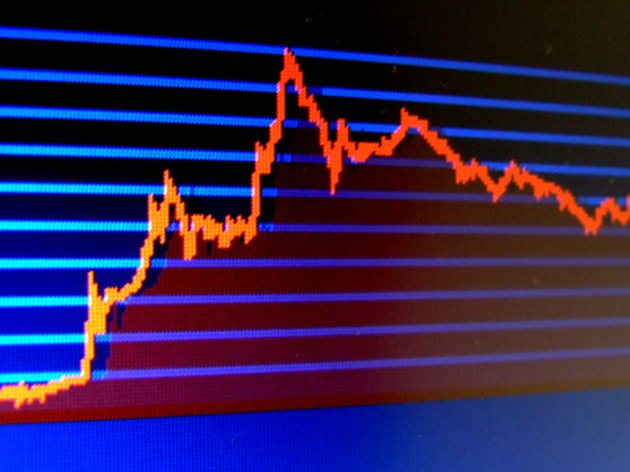 Researching a stock investment often requires that you look at how the company performed in the past. While past performance is no guarantee of future price changes, it can provide you a glimpse into how the company performed under various market conditions, along with the worth of a share at a particular point in time. Finding the historical data you need used to involve hours spent with microfiche newspaper archives, but, thanks to the availability of online financial archiving by several financial websites, you can check the historical data for most stocks going back decades.
Step 1
Log onto major online financial reporting sites such as MSN Money or Yahoo! Finance for charted historical data.
Step 2
Type in the stock symbol to open a link to a graph displaying the stock's price data. For example, type in MSN for Emerson Radio Corp.
Step 3
Click on a time period to change the time span displayed by the data. For a specific date, choose a time span covering that date. For example, if you want Emerson Radio Corp. stock prices from 2001, choose a 10-year time period.
Step 4
Select a date from the chart and place your mouse over the data to display the historical stock price for that particular day.
Step 5
Read the stock sections of back issues of financial newspapers such as The Wall Street Journal for historical prices not shown by the financial sites. Locate back issues by checking the reference section of your public library. Choose a newspaper on the day after the date for which you are looking for the data for and find the listing by stock symbol.