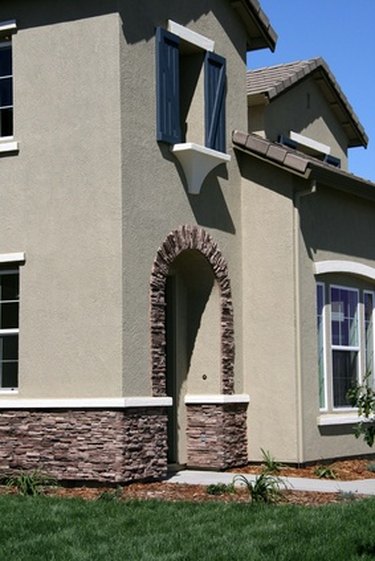 There was a time when the only way to obtain a mortgage was to visit the bank or a mortgage broker. This practice was sometimes time consuming and stressful. With the evolving use of technology, home buyers can obtain a loan in just minutes by utilizing the services of online mortgage lenders.
Bank of America
One of the nation's largest banks, Bank of America offers mortgage loan processes online. Although users are given the option to phone a Bank of America representative, the loan process can be completed entirely online.
PHH Mortgage
PHH Mortgage offers a quick turn-around time for preapproval and a locked in mortgage rate. They offer many loan options with competitive rates. PHH Mortgage experts are available to work with users during the loan process.
AmeriSave
AmeriSave is a direct lender that allows the user to search for a rate, select a loan option, and complete an application within a matter of minutes. After preapproval has been granted, users will work with an AmeriSave team member who will complete all in-house processing, underwriting, and closing. Known as one of the largest online mortgage lenders in the country, AmeriSave works with VA and FHA home loans as well as fixed rate mortgages.
Ditech
Ditech is another direct lender that offers services such as mortgage calculators, the ability to research the value of homes, and information on how much of a mortgage a user can afford. Ditech offers a fixed mortgage, FHA home loans, jumbo home financing and adjustable rate mortgages. The process is the same as AmeriSave's. Users will select a loan option and complete an application. A Ditech team member will take care of the in-house processing, underwriting, and closing
E-Loan
E-Loan provides mortgages as well as a comparison list of other lenders. E-Loan was voted the best mortgage website by Keynote's WebExcellence Scorecard in 2008 and one of the safest places to shop online by ComputerWorld in 2005.
Lend-Mor Funding
Lend-Mor Funding is an online mortgage banker with experienced staff to assist in the loan process. After obtaining a signed contract with a home seller, you can complete an application on their website. The Lend-Mor Funding team will schedule a property appraisal and approve the loan. A title company will be used to process funding of the mortgage.
Acre Mortgage
This online mortgage lender offers many types of loans, especially for those obtaining an FHA or VA mortgages. The online application process takes about five minutes to complete. Afterwards, applicants will receive contact via e-mail or phone from a staff member.
Home Finance of America
Home Finance of America offers information on mortgage rates on a daily basis. It offers a variety of programs such as fixed rate loans, adjustable mortgages, first time home buyer deals, and no closing cost loans. It also offers special mortgage programs for teachers, police, firefighters, and medical and military personnel.
Victorian Finance, LLC
Visitors to this site can view current rates for several loan programs. Once a possible loan has been selected, Victorian Finance will review the user's online application and start the loan process.
Lending Tree
Lending Tree is not a direct loan provider but acts as a third party to assist buyers in obtaining a mortgage. By completing an online application, this website will supply the user with several lenders and their rates. Lending Tree also offers a variety of services for the entire home buying process. The website offers visitors the opportunity to obtain a free credit score. For a fee, users will receive daily reports to monitor their credit. Lending Tree also offers real estate agents who will look for homes of a user's specifications.