If you fill out a paper tax return and mail it to the Internal Revenue Service (IRS) to file your income tax, you cannot access your IRS file or check the status of your IRS application on line. However, if you use the IRS Free File on line filing system or file through the paid e-file on line system, you have access to your IRS return and its status. While you cannot make changes to a tax return once it has been processed by the IRS, you can view the IRS file on line.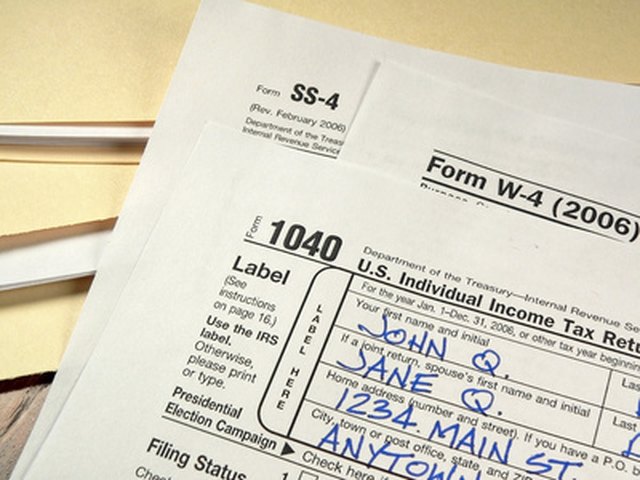 Free File and Refund Status
Step
Go to the "Refund Status" page of the IRS website (see Resources). The "Refund Status" page allows taxpayers who used either the Free File or efile service to check status. Those who completed their forms through the Free File system on the IRS web page can also view the submitted forms through the IRS "Refund Status" page.
Step
Enter the identifying information requested on the "Refund Status" screen. You must enter your Social Security number, select the filing status for your return, such as "Individual" or "Head of Household," and type in your exact refund amount to get into the system.
Step
View the submitted tax return by clicking "View Return." If the tax return was rejected for any reason, you have the option of editing the return and submitting it again. If the return was accepted, it can no longer be edited.
e-file
Step
Go to the efile website (see Resources). Click the "User Sign-In" link from the main page of efile to get to the log-in screen. When the sign-in menu appears, choose the "Sign back in" option to sign-in for the last tax year.
Step
Review the status of your return on the first page that comes up. The efile page shows your return status as "Pending" if the return hasn't been reviewed, "Accepted" if the return has been reviewed and is set to pay out, or "Rejected" if the return has been reviewed and denied.
Step
Open your tax return on the screen by clicking the "Open My Return" option. If the return has been accepted, you can view the return. If the return has been rejected, fix the return and resubmit it through the efile system.