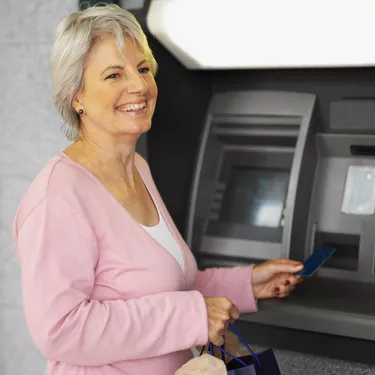 You can load money onto your AccountNow prepaid card using direct deposit, MoneyGram or Western Union, or by adding cash at select retailers using Green Dot, REloadit or Visa ReadyLink. To deposit funds using your credit card, you must first obtain a cash advance from the card then deposit the funds using one of AccountNow's funding options.
How it Works
AccountNow is a prepaid card that comes with either the Visa or MasterCard logo. It is not a credit card. The only money available on the card is what you load onto it. You can sign up by phone at (866) 925-2036 or online via AccountNow's website. You must provide your name, mailing address, email, phone number and Social Security number. It typically takes five to seven business days after applying to receive your card in the mail.
Activation
Once you receive your card in the mail, you must activate it. You will not be able to use your card until you do so. To activate online, click on the "Activate Card" link at the top of AccountNow's website. This will take you to the activation page where you must enter your card number and CVV number located on the back of the card. When done, click the "Submit" button to complete activation. To activate your card by phone, call (888) 396-9465. Once activated, you can begin using the card anywhere Visa and MasterCard are accepted.
Depositing Funds on the Card
There are a variety of ways to deposit money onto your AccountNow card. You can have money direct deposited onto your card, such as your paycheck or income tax refund. You can load money onto your card at any MoneyGram or Western Union location. You can also load money by using a Green Dot Money Pak, REloadit Pack or Visa ReadyLink, available at various retailers. A list of locations is available on AccountNow's website. You must provide cash to load money using MoneyGram, Western Union, Green Dot, REloadit and ReadyLink. There is no way to directly load money onto your card using a credit card. However, you can do it indirectly by first getting a cash advance on your card, either through a bank or from an ATM. Once you have the cash on hand, you can then load it onto your card using one of the methods described above. Keep in mind, however, that you will likely have to pay a cash advance fee, which is usually 2 percent to 5 percent of the advance. This is in addition to interest, which is typically higher than the normal interest rate of your card.
Canceling the Card
To close your card, call customer service at (866) 925-2036. You can also put your cancellation in writing and send it to AccountNow Customer Service, P.O. Box 1966, San Ramon, CA 94583. Include the card number as well as your name, mailing address, phone number and Social Security number.