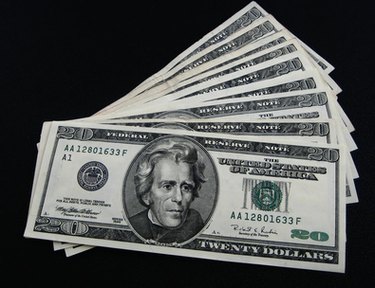 Many homeowners and property management companies require the first month's rent and a security deposit of an equal amount before leasing a rental property. For people with low incomes or those facing financial difficulties, paying the equivalent of two months' rent up-front can be a financial strain. If you are facing this dilemma, there are various ways to get help.
Step 1
Contact the Department of Human Services in your state. It may have programs that assist people with grants for rent and security deposits. For example, the Department of Human Services in the District of Columbia has an Emergency Rental Assistance Program (ERAP) that assists with security deposits for people starting a new lease. You will need to meet certain eligibility requirements and income guidelines based on the number of people in your household. You may also be required to provide the approved rental lease to prove that the grant will be used toward the rental deposit.
Step 2
Contact non-profit organizations. Some, such as the Salvation Army and United Way, can help with security deposits. The Florida division of the Salvation Army, for example, provides rental assistance for those facing financial difficulties. United Way helps connect individuals in need with various community resources. Input your zip code on the liveunited.org website to obtain local numbers to call for assistance.
Step 3
Ask your local church for help. Members of the congregation may be willing to offer you some financial assistance. If you do not attend a local church, you may still approach a church in your neighborhood as it may have a ministry that assists people in need.
Step 4
Request a payment modification plan from your prospective landlord. Ask, for example, if he or she might be willing to let you pay the security deposit over the first two or three months of your lease instead of paying the entire amount up-front. Some rental owners are flexible and will agree to work out a payment plan with you.