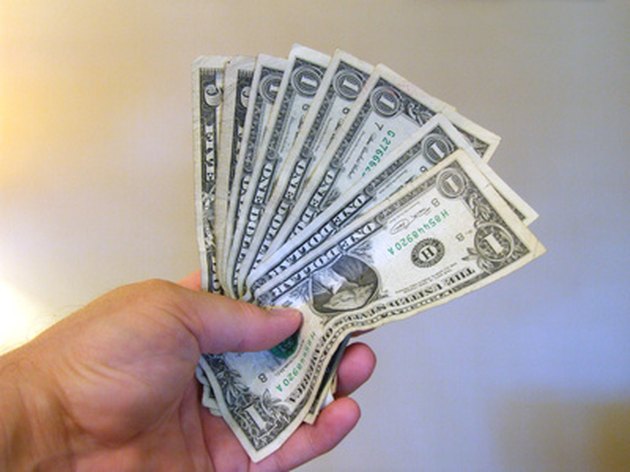 A payday loan can be useful when you need a fast loan and do not want to apply at your local bank or ask friends or family for money. Many payday loans offer their borrowers the opportunity to borrow money and pay it back in installments. Because a payday loan company does not check credit scores, it may be one of a limited number of ways that people with low credit scores can get a loan.
Step 1
Decide whether you want to apply from a local lender or from an online lender. Many companies have storefronts where customers can walk in and walk out with their cash in the same day. Online lenders offer the opportunity to be anonymous, as well as the ability to apply 24 hours a day. These loans deposit the cash into the borrower's account usually within 24 hours of approval.
Step 2
Gather the information that you need to apply for the loan. This includes your identification, banking statements and proof of income. When you apply for a fast payday loan with a local company, you will be asked to fill out a post-dated check, as well as provide your identification and pay stubs as proof of employment. Online lenders may or may not ask for this information to be faxed to the company.
Step 3
Fill out the application form carefully. Make sure that all your information is correct, as the company will verify everything before giving you the loan. Be sure to double-check all banking information; the company deposits the loan directly using the numbers given, so it is important that every digit is correct.
Step 4
Find out how you have to pay the loan back. Many payday loan companies want the loan repaid on your next payday. However, some companies allow you to pay the loan back in installments. Still others allow you to roll over the loan if you cannot pay it back on time, so that you have a longer time to pay it back. This will include additional fees.
Step 5
Make sure you understand how the loan works. You will be charged a finance fee on the amount of money you borrow, which can be anywhere from $10 to $30 for each $100 that you borrow. These fees can add up, so only borrow what you are sure you can pay back. Read the agreement carefully before signing for a loan.