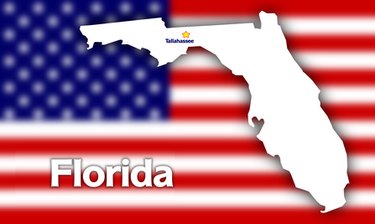 In Florida individuals or families who are considered to be low-income earners can receive assistance from the state government. Depending on the amount earned they can receive help with their food allowance, energy costs, or numerous benefits for children.
Food Stamp Program
The Florida Food Stamp Program provides low-income families and individuals in the state with means for a nutritious diet. The stamps can only be used to purchase food and not other household goods. Families use an Electronic Benefit Transfer (EBT) card to purchase food. These cards are accepted at retail stores that are authorized by the U.S. Department of Agriculture (USDA). The program is only for individuals who have a bank balance of less than $2,001 and have an annual household income of less than $14,079 for one person, $18,941 for two, $23,803 for three, $28,665 for four or $33,527 for five.
Head Start
Low-income families can enroll children in the Head Start program, providing annual household income is less than $10,830 with one adult living there, $14,570 if there are two, $18,310 if there are three. $22,050 if there are four and $25,790 if there are five. The program gives children ages 3 to 5 a head start before they begin school, through educational, health, nutritional and other services. The U.S. Department of Health and Human Services funds the Head Start program.
Florida KidCare
Residents of Florida, under the age of 19, can apply for Florida KidCare providing they come from a low-income household. This is a household with an income before taxes of less than $28,008 for two people, $35,208 with three, $42,408 with four and $49,608 if there are five. The program offers low-cost health insurance to children in Florida who are uninsured. According to the website Gov Benefits, applicants only need to fill out an application form. No interview is required.
Home Energy Assistance
Florida's Low-Income Home Energy Assistance Program helps pay for energy bills. To qualify for the program an individual has to come from a household that has an annual income before taxes of less than $16,245 with one person living there, $21,855 with two people, $27,465 with three people, $33,075 with four people and $38,685 with five people.