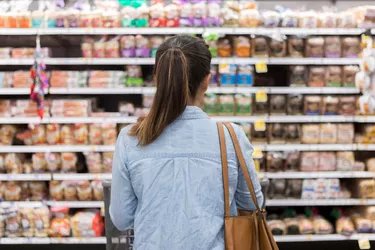 In response to the COVID-19 pandemic, Congress expanded SNAP benefits (sometimes called "food stamps") for college students. The rules for qualifying for Supplemental Nutrition Assistance Program benefits provide different benefit amounts based on your income.
Understanding how the program works and how to apply for EBT cards for college students will help you take advantage of this helpful program while you're at school and get the maximum benefits you qualify for.
The key word in the SNAP acronym is "supplemental." These benefits are not intended to provide you with your full daily food budget – they're intended to be added to what you already spend. In some cases, recipients claim SNAP benefits are all they have for food, but the more income you earn (even if it's a small amount), the less you receive in benefits from an already modest daily allotment.
Many years ago, people literally paid for their purchases with food stamps, which came in a booklet. Today, you receive an electronic benefit transfer card that works like a debit card at grocery and convenience stores and other locations that sell staple foods.
SNAP recipients (including students) in some states might qualify for Restaurant Meals Program exemptions if they are homeless, disabled or elderly. When you reach your monthly limit, your card is empty.
You can't buy everything available in a grocery store with your EBT card. SNAP benefits are intended to help you buy staple foods and beverages. For example, you can't buy household items like paper towels, soap, razors, deodorant or pet supplies. You can't buy beer, wine or alcohol, vitamins, medicines or supplements.
Additionally, you can't use your SNAP benefits to pay for college cafeteria plans.
While some college students were previously eligible for SNAP benefits prior to the COVID-19 pandemic, the Consolidated Appropriations Act of 2021 expanded the number of eligible students beginning January 16, 2021, through the end of the health emergency. You will need to apply for benefits in your state, where you will learn if you qualify. The USDA's Student page at its Food and Nutrition Services site explains who is considered a student, what defines an institution of higher learning and other frequently asked questions about EBT cards for college students.
After reading the information, you can click the link to navigate to your state's SNAP website so you can apply. You'll need to fill out paperwork that will take more than a few minutes, so make sure you have the time to go through the forms without interruptions.
Make sure you qualify before you start the application process. For example, depending on your income or if you receive more than half of your food from a dorm meal plan, you might not qualify. Once your application is complete, you might need to speak with a case worker to finalize your approval. If your financial or academic situation changes while you're receiving SNAP benefits, you will need to notify your state agency immediately if your changes affect your eligibility.