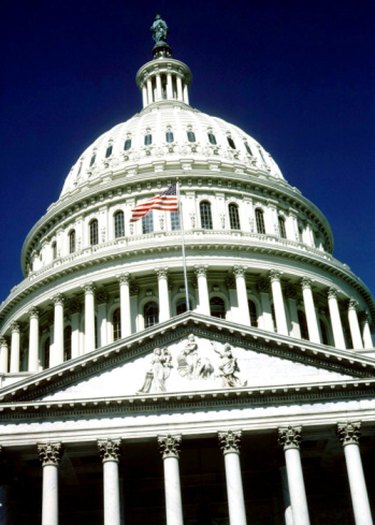 Due to the increasing cost of higher education, most students need to borrow money to pay for college. The Free Application for Federal Student Aid (FAFSA) provides students with access to thousands of grants and loans based on their financial need. Because financial need is determined by the cost of school minus income, there is no set maximum income that can prevent you from qualifying for financial aid.
FAFSA
The Free Application for Federal Student Aid (FAFSA) is a form used by colleges and universities to determine a student's degree of financial need. The form requires students and/or parents to submit any relevant financial information, including income reported during the previous tax year, financial assets owned, savings information and other related information. The information reported on FAFSA determines if a student is eligible for grants, college aid and government educational loans.
EFC
All of the information submitted on FAFSA is summarized into a student aid report (SAR) which indicates the student's expected family contribution (EFC). Your EFC minus the cost of all school expenses equals your amount of financial need. School expenses include tuition, fees, room and board, books, supplies, travel, as well as personal and incidental expenses. The lower your EFC, the more financial aid you are likely to receive; however, a moderate or even high income may not necessarily exclude you from receiving financial aid if your school expenses are high.
Independent or Dependent
A student's financial status can have a significant impact on his EFC. According to FAFSA, a student is considered financially independent if he is a graduate student, at least 24 years of age, married or has dependents of his own. Independent students are eligible for a higher amount of student loans than dependent students who are assumed to be receiving financial support from their parents. Likewise, independent students only need to submit their own financial information when filling out the FAFSA application. If you are a dependent student, your financial information as well as that of both parents needs to be submitted.
Applying
Students are encouraged to submit their FAFSA applications as soon as possible, on or after January 1, due to the limited number of grants and scholarships available. For any current academic year, the deadline to submit your FAFSA is June 30; however, the deadline for state or college aid may be earlier. The FAFSA website can further assist you with your financial aid application, which can be filled out and submitted online.