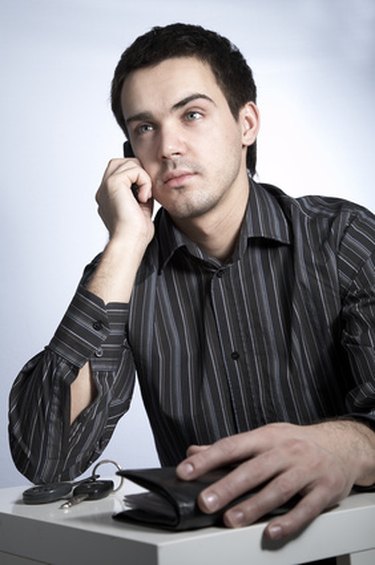 During the "pre-Internet" age the only way to get information about your car insurance policy was to visit the insurance company in person, have a company representative come to you or telephone the company to speak with a customer service representative. Those days exist no longer. Now you check your car insurance online. This can save you time. It can also prevent the frustration of not being able to contact your agent when you need to make immediate changes to your policy.
Step 1
Determine whether or not your insurance company has an online portal for a customer to check his car insurance. A few of the insurance companies that offer this option are Progressive, State Farm, AllState, Geico and NationWide.
Step 2
Visit the online portal that was given to your by your insurance company.
Step 3
Click on the "Log In" or "Sign In" option to access your insurance account. Depending upon the insurance company, it may be necessary for you to click on the "Register" link to register for the online services. You will need your policy number in order to register.
Step 4
Click on the "Account" or "My Account" option to view information about your car insurance. For example, you will be able to see your coverage, see payment history, add coverage to new vehicles and make new payments.
Step 5
Click the "Log Out" button when you are done checking your car insurance. This will ensure that no one can access your account information.