Bank deposit slips come in two formats: preprinted and generic. The preprinted type has your name and account number printed on each slip. Generic deposit slips are available at the bank and its ATMs. Whichever version you use, fill out the deposit slip neatly and legibly. Don't forget to endorse each check on its reverse side before making the deposit.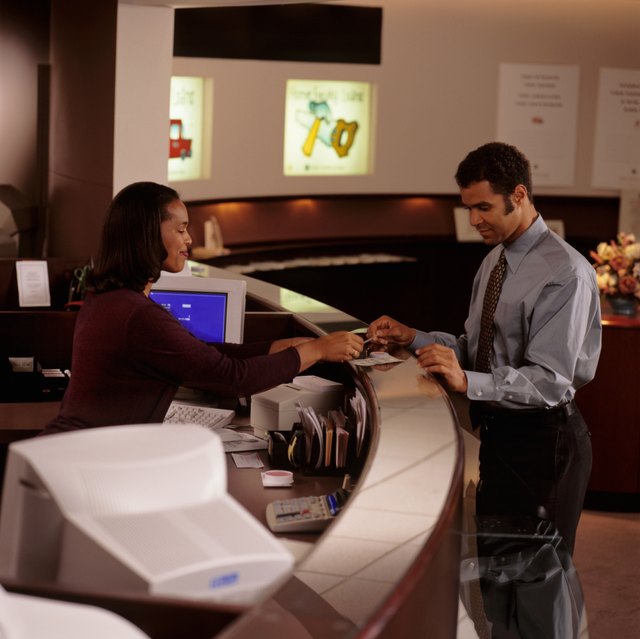 credit: Keith Brofsky/Photodisc/Getty Images
Anatomy of a Deposit Slip
On the left side of a deposit slip are spaces to write your name and account number. Write your name as it appears on your bank account. For instance, if the name on the account is "John Q Smith," write your name the same way. Don't write "Johnny Smith." Enter the date in the space provided.
On the right side of a deposit slip are spaces for the amount of each item you deposit. The top line is used only when you deposit cash. Write the amount of each check on a separate line. If you have more checks than lines provided, write the amounts of the remaining checks on the back of the deposit slip. Put the total of checks from the reverse side on the line immediately above the line labeled "Subtotal." Enter the total of checks and cash on the subtotal line. If you want cash back, write the amount on the next line. Subtract cash received from the subtotal and enter the amount actually deposited on the last line.