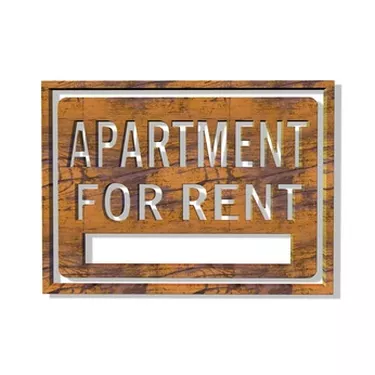 Being a landlord is a solid way to bring in a steady income, and is a big responsibility in any state. If you want to become a landlord in Pennsylvania, it is a good idea to familiarize yourself with the landlord and tenant laws of that state. They will let you know what is expected of you as a landlord, as well as give you information on what's expected of your tenants. For the most part, the job of a landlord is to keep his properties in livable condition as mandated by the state and at the same time collect the rent money from his tenants.
Step 1
Contact a real estate agent in the Pennsylvania area where you want to be a landlord. Let the agent know what type of property you want to buy. Whether it's a single-family home, a condo or a duplex, an agent will be able to locate and show you properties for sale. Agents have access to lists of all the properties that are up for sale in their area.
Step 2
Choose a property to purchase. Make sure you choose a property that is in line with the amount of work you are willing to do before you rent it out. If you don't want to do a lot of preparation work before it's ready to rent, then you want to make sure the property is in rentable condition.
Step 3
Purchase the property. Your real estate agent will administer this process. He will prepare all necessary documents as well as bring in other professionals that are needed to get the purchase done.
Step 4
Advertise your property as a rental after it has been purchased. Put ads on classified ad websites as well as offline in local newspapers and publications. List information about what you're looking for in a tenant. This should include whether or not you will allow smokers or pet owners, and should even list credit qualifications. This will help to weed out prospective renters who do not fit your criteria. Include the features of the property, such as the number of bedrooms, bathrooms, location, etc. In addition, make sure you include your contact information.
Step 5
Interview prospective renters. Ask them questions about employment, income, children, pets and whatever else you need to know. If you want them to fill out a credit application, have the applications on hand and ready. Get the applications filled out during the interviews so you can run credit checks afterward. This will help to speed up the process of finding a renter you are comfortable with.
Step 6
Choose a renter for your property. Make your decision based on the information received from your interviews. Choose the person or persons you feel most comfortable with.
Step 7
Sign the rental agreement along with the renter once you have made your choice of who will occupy the property. Standard leases can be purchased at office supply stores and postal mailing stores, as well as online at free-legal-document.com.
Things You'll Need
Rental property

Rental agreement