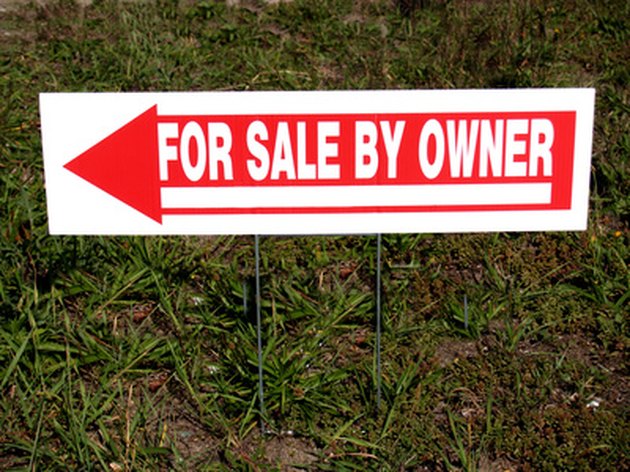 Selling a house yourself instead of using a real estate agent will save you thousands of dollars in commission payments. If you do not hire an agent, you will need to advertise your house to find potential buyers. Advertise on real estate websites, online classified ad sites, newspaper classified ads and through distribution of local fliers. Write an effective property listing to entice potential buyers into contacting you for further details.
Step 1
List basic property information including number of bedrooms, number of bathrooms and neighborhood. Describe the type of property, such as "single family home," "duplex," "vacation home" or "townhouse."
Step 2
List the property address, if the ad publication or websites requires you to do so or if you are advertising an open house. Do not list the property address if the property needs repairs or remodeling and you do not want potential buyers to view the property at this time. Also, use caution when listing the property address if you currently live in the house or have tenants and do not want strangers coming to your door without advance warning.
Step 3
Describe exterior property features, such as parking space, a garage, patio, garden or swimming pool.
Step 4
List additional rooms beyond the basic bedrooms and bathrooms, such as an office, a breakfast nook, service porch, den or library. Include additional indoor features, such as appliances, heating, air conditioning and fireplaces.
Step 5
Describe decorative and aesthetic features such, as marbled tiles, a hardwood floor, newly remodeled kitchen or scenic view.
Step 6
Describe the benefits of the housing location. Use phrases such as "located on safe and quiet street" or "friendly neighbors." Mention neighborhood schools, shopping malls, community centers, public parks or other attractions located nearby.
Step 7
List the property's sales price. Listing a price will filter out low-interest prospects so only serious buyers will respond to your ad. If you do not want to list an exact price in the ad itself, give a vague idea of pricing by using terms such as "priced to sell," "price negotiable" or "competitively priced."
Step 8
List your contact information such as your first name, phone number and email address.
Step 9
Include a few property images, if the ad format allows. Clean your house, remove clutter and tend your garden before taking pictures.
Step 10
Limit your real estate listing if placing a classified ad with a word limit. List key information including number of bedrooms and bathrooms and neighborhood. If you have room, include the most valuable property features. List, for example, that your house contains a swimming pool, but leave out that your house contains a microwave.