In 1956, the License Insurance Company (LIC) of India was created, and it remains the only public-sector life insurance company in the country — as well as the leading life insurance company. If the policy holder or his or her beneficiaries have the policy, finding the number is not an issue, as it is right on the document. Not everyone keeps good records or tells family members where important documents are kept, and that makes life even more difficult for surviving family members. If the policy has been lost and even the premium receipts are missing, it is still possible to obtain the policy number and cash in the policy.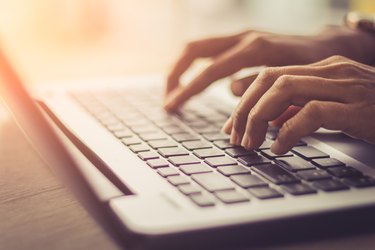 LIC Log-In
Did the owner of the policy have an LIC account online with the ability to log in? If the person left a list of online accounts along with passwords, you should have the ability to access the LIC portal and discover the number of any LIC policies the person held. If the person was not a registered user, and you do not know the policy number, or you don't know the password, this method of finding the LIC number is not an option.
Name and Date of Birth
If you could not locate the LIC policy number, there is another option for finding it, and that is by using the policy holder's name and date of birth. When purchasing a policy, providing not just the name but birth date is mandatory. In this case, contact the agent and provide the name and birth date information. The agent can simply log onto the LIC website and look for the policy number based on the information you shared.
The LIC Home Branch
If the policy belongs to someone now deceased, it is possible that you will not know who the agent is. If that's the case, pay a visit to the LIC home branch where the policy was purchased, or you believe it was purchased. Personnel at this LIC branch will verify that a policy exists under the name and birth date of your loved one. They will also verify that you are who you claim to be, such as the deceased's spouse, child or other beneficiary. Once both parts of the verification are complete, they will give you the policy number and explain what you must do next.
Unclaimed and Outstanding
If the policy holder has been dead for more than six months and the policy unclaimed, you can visit the unclaimed, outstanding policy status link provided on the LIC website. You must provide the name and birth date of the policy owner and that of the beneficiary, as per the policy. The website provides the policy number, along with the unclaimed and outstanding amounts on the policy. Once you have this information, you can contact LIC about cashing in the policy.