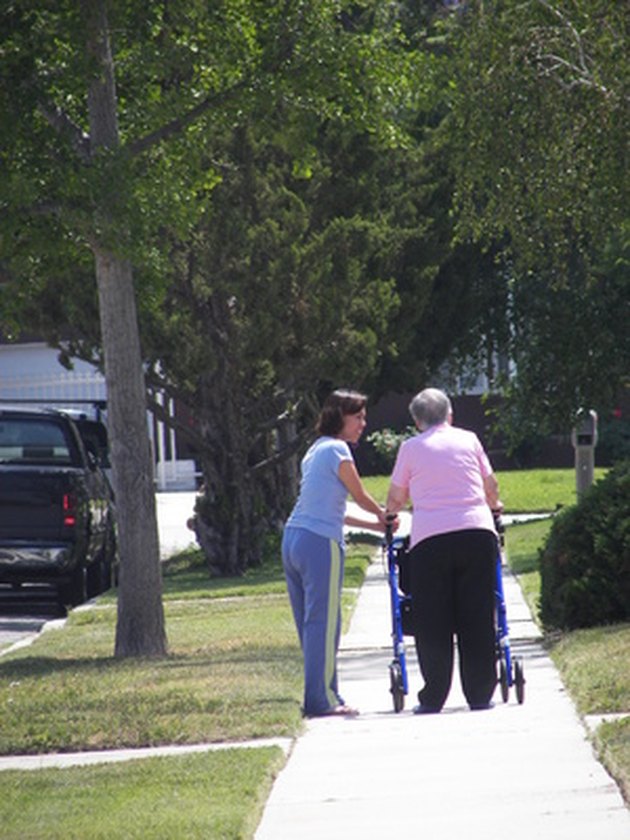 Low-income senior citizens can find assistance to stay in their homes or to find an affordable rental through the U.S. Department of Housing and Urban Development. This government agency offers programs and counseling to help people make choices that fit their lifestyles but the process can be time-consuming.
Step 1
Do your research. Much of the basic HUD qualifying information can be found on the Internet. HUD has a webpage devoted to helping seniors decide if a HUD option, from reverse mortgages to low-rent apartments, is right. If online research is not an option, HUD can provide information about HUD-approved counseling services (see Resources) to individuals where they live. You can find that list online or by calling 1-202-708-1112.
Step 2
Check your income limit. Income limits vary by locality and number of people in a household, according to HUD. For example, a single person in Jacksonville, N.C., would bring in less than $27,950 annually, according to a 2009 HUD Income Limits report. In Los Angeles, that same person would earn $44,400. Verify your income limit with the HUD income limits database (see Resources).
Step 3
Collect documentation. You will need information about each person who plans to live in the household, current address and phone number, information about current living conditions, income information for everyone in the household and employer and bank information. According to HUD, a housing agency representative may also visit your home during the qualifying process.
Step 4
Visit a public housing authority. HUD housing vouchers are issued at the local level after consulting with a program counselor. Find the public housing authority in your area using the HUD-sponsored PHA contact information tool (see Resources).
Things You'll Need
Financial documentation

Insurance information

Medical documentation