To cancel your Target credit card or for other concerns about your card, you can call Target Card Services. If you need to have your card replaced due to fraud, call immediately.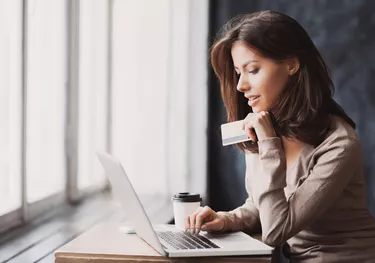 Call Target Card Services
If you have any questions about your Target credit card, call Target Card Services. You can call at any hour of the day or night, seven days a week. You can also send inquiries via postal mail or visit a Target store for assistance with the card during normal business hours.
Credit Rating Effects
Canceling a credit card can have a negative effect on your credit score. In some cases, if you are unsatisfied with the interest rate, service or other aspect of a credit card, you might be better off holding on to the card and simply not using it rather than closing the account.
If the interest rate or accumulated balance on your credit card is part of the reason you are dissatisfied, you might want to consider transferring the balance to a card with lower interest rate.
Target Card Types
Target offers both a debit card, linked to an existing checking account, and a traditional store credit card. Both give various discounts and benefits when you shop at Target, including a discount on purchases, free shipping on online orders and discounts on in-store Starbucks coffee shops. The cards are issued by TD Bank.
If the credit card or debit card is not right for you for whatever reason, but you are still a frequent Target customer and benefit from the discounts, you might want to consider switching to the other type of card. Contact Target to inquire about applying for a different card, as well as potentially closing your existing account.
Credit Card Fraud
If you see signs of fraud on your Target credit card account, or your card is lost or stolen, you should call Target Card Services immediately. You will not necessarily need to close your account entirely, but Target may issue you a new card with a new number and expiration date to stop any unauthorized use of your account. If you use your card for online or recurring purchases, you will want to make sure to update any place the card is saved to avoid transactions failing to go through in the future.
If you need to dispute an incorrect transaction on your account, call Target Card Services. Target advises you to also send a letter by mail, which should be received within 60 days of the first bill with the incorrect charge, to protect your rights under the Fair Credit Billing Act.