If you need to cancel an American Express card because it no longer suits your needs, you can call American Express to do so. In some cases, you may be able to replace your card with another type of American Express card that works better for you. If you need to replace your card because of fraud on your account, contact American Express right away.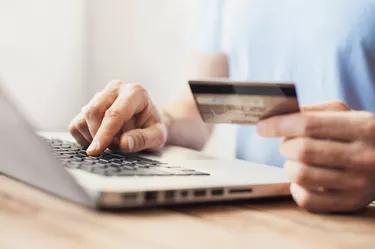 Canceling Your American Express Card
If your American Express card doesn't meet your needs for any reason, call the number on the back of your card. If you're out of the country, you can call American Express collect free of charge.
If you have a corporate card through your employer, you may have to work with your employer to cancel the card.
Changing Card Types
American Express offers a wide variety of credit cards. Some have annual fees and some don't, and different cards offer different types of rewards for different types of purchases. Some also offer additional benefits, like access to airport lounges, concierge services, benefits for other travel-related programs or even discount Uber rides.
Depending on how you use your card, how and where you travel, and the purchases you make, some cards might be better for you than others. In some cases, you may be able to transition your card from one type to another without going through the application process for a new card. This may also help you preserve your credit history and potentially boost your credit score. Contact American Express to see if this is possible. You can also cancel one card and open another that is better for you.
Canceling a Card Due to Fraud
If you notice evidence of fraud on your American Express account or your card is lost or stolen, you probably don't need to close your account altogether. You will, however, want to contact American Express as soon as possible so they can reverse the fraudulent charges and potentially replace the compromised card. If you have your card replaced due to fraud, you'll want to update your card number and expiration date with online merchants and scheduled bill payments.
You can dispute fraudulent or simply incorrect charges online or contact American Express at the number listed on the back of your card to do so. American Express may also contact you if the company detects what looks like suspicious activity on your account. American Express guarantees that you will not be liable for fraud while using your card.