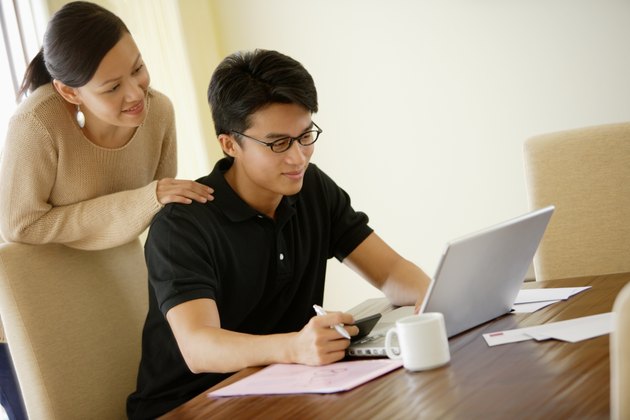 Whether you want to check an account balance or pay a bill, as a Key Bank customer you have access to an online portal to manage your accounts. Key Bank products like banking, credit card, mortgages and loans, investing and insurance provide online access to customers.
Enroll in Online Banking
Before you can access your online account, you must enroll in Online Banking through the Key Bank website. To enroll, provide your Social Security number or tax identification number, your Key Bank account number and your email address. If you have a Key Bank ATM or debit card number, include that for faster enrollment. You'll choose whether you want to enroll a personal or business account. Additionally, you create a user ID and password. Your user ID must have nine to 20 characters and cannot be your Social Security number or tax ID number. The password must have at least eight characters, including at least one number.
Log In
You can access online banking from the Key Bank main page and the Online Banking page. Use the user ID and password you created during enrollment to log in and view your account information. You can also download the Key Bank mobile app and get access to your online account on your smartphone or tablet. Through your online account, you can set up text message and email alerts, check balances, transfer funds, and view statements.