When an unexpected bill or problem arises, you need money fast. You may wake up one day and find that your car needs an expensive repair, the kids need something unexpected for school or you find yourself in the hospital for a short stay. Regardless of the reason, you need money in your pocket as soon as possible, without waiting around forever. Make money legally by taking stock of your own life and look at whatever you have available.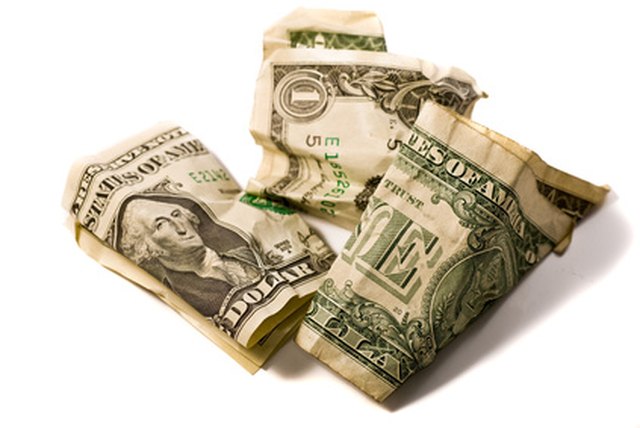 Step
Take out a payday loan. You need proof of your income, such as a recent pay-stub, your most recent bank account statement, a photo ID and in some cases, your social security card. The lender gives you a certain amount of cash and you agree to payback the total amount, plus interest when you receive your next paycheck.
Step
Hold a yard sale to earn money fast and get rid of things you no longer need or use. Advertise in the classified section of your newspaper and also place signs around your neighborhood. Clearly mark prices on all items and offer to haggle or bargain with customers. Draw even more people to your sale by giving them examples of what you're offering, such as electronics or baby clothes.
Step
Pawn some of your more expensive items at a local pawn shop. Pawn shops give you a certain amount of money for your items and a ticket. If you return within a given amount of time and payback the amount, you're given back your things. Pawn shops also buy items and your best bet is pawning jewelry, tools or electronics.
Step
Get a job working as an online tutor. Online tutors specialize in a specific subject or age range, though some tutors work with students in multiple fields. You set your own hours and take on students when you have available time. You also set your own pay rate.
Step
Find a part-time job that works around your schedule. If you need money fast, look for jobs that offer tips, such as a bartender, pizza delivery driver or waitress. You receive a weekly or bi-weekly paycheck, in addition to the tips you earn every day.