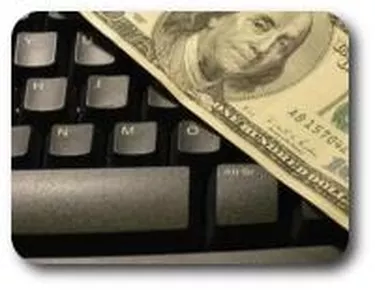 As we continue to struggle with a recession and a tough economy, more and more people are searching for ways to make money from home or online. Learn a few techniques for using the internet to make some fast cash from home.
Step 1
An easy way to make money online is to create and sell your own eBook, DVD, or other information product. You can easily determine what kind of information consumers want by using a tool like Google AdWords keyword tool. You can sell your information product on eBay, Clickbank, or Amazon's Kindle. Everyone knows how to do something that others may want to learn. How-to information products are one of the best selling products on the internet.
Step 2
Many people make money through affiliate and internet marketing. This isn't as complicated as it sounds. Sign up to become an affiliate through Commission Junction, Amazon Associates, or Clickbank. You can promote these products directly on Twitter, Facebook, or networking groups and forums. When you make a sale using your affiliate link, you earn a commission. The key to making money from affiliate programs is to be a good promoter.
Step 3
Set up a blog that combines the two options above. For example, let's say your blog is called How to Make Quick Money. Offer your information product for sale on your blog. You can promote information products that correspond with that topic - such as how to sell online, how to make money consulting, how to make money promoting affiliate products, how to make money with Google AdSense, or how to make money blogging. People want to know how to make money - isn't that how you found this article?
Step 4
See the resources section below for more resources for making quick money using the internet.