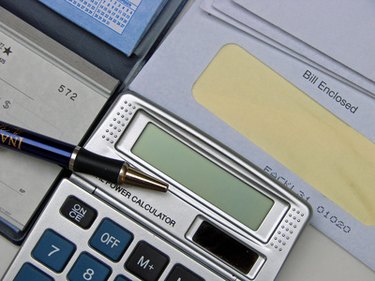 The U.S. Department of Housing and Urban Development, or HUD, offers a few services to help low-income families and individuals. One of the services offered by HUD is rental assistance. In New Jersey, receiving rental assistance from HUD requires meeting the HUD Rental Assistance Program eligibility factors. These requirements are need-based and depend on income, age, or medical disablement. In New Jersey, HUD offers assistance with rental fees only on HUD-approved apartments or living quarters.
Step 1
Find an apartment that is HUD approved. This includes Section 8 project-housing (government subsidized apartment complexes), and certain privately owned apartments. Contact a New Jersey Public and Indian Housing representative, who can be found on the HUD website under "PHA Contact Information." A representative will provide details on apartments listed in the HUD Rental Assistance Program. Also, In local and Internet classifieds, apartments are commonly listed as "Section 8 Approved" or "HUD Approved."
Step 2
Submit a Rental Assistance application to the HUD-approved apartment in which you are interested. This can be initiated over the phone by calling 800-569-4287. You will need to specify which apartment you are interested in, or ask for a list of available apartments in your desired area. A HUD housing representative will give you contact information for the landlord or apartment owner, where you will need to pick up and submit the rental application. After submitting your rental application, along with proof of income (tax returns or paycheck stubs) and ID, you will be either accepted or declined.
Step 3
Apply for rental assistance in New Jersey using the HUD Rental Assistance Program for low-income residents. To do this, you must meet the income requirements, which are listed on the U.S. Department of Housing and Urban Development website. A family of two, for example, will qualify in Newark, New Jersey if the members make under $21,100 per year. A family of four in Newark will qualify for rental assistance if the total annual income is less than $26,350. In Jersey City, New Jersey, an individual is eligible for rental assistance from HUD if earning less than $15,050 annually. The limits vary slightly depending on the specific district, and can be found in the Income Limits sheet on the HUD website.
Tip
You may also qualify for HUD rental assistance in New Jersey under the People with Disabilities provision or as a senior citizen. The process to apply is the same except you may be allowed to qualify despite not meeting the low-income requirements. These types of rental assistance requests are determined on a case-by-case basis and require contacting a HUD-approved housing counselor. To contact a housing counselor, call 800-569-4287.
Warning
If you feel you have been discriminated against while applying for HUD rental assistance, contact the HUD Housing Discrimination office at 800-669-9777. There is also an online complaint form at the HUD website under "Housing Discrimination."