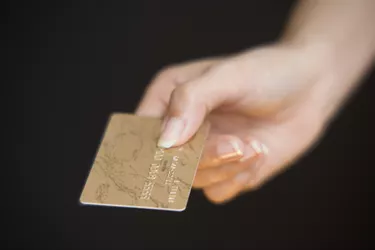 Whether it's been a long time since you've filed for unemployment benefits or it's the first time, you're beginning a process that may at first seem confusing but – keep the faith – gets much easier after a few repetitions. One part of this process is checking the balance on your unemployment card. This is a task you'll probably want to undertake after certifying for your benefits every two weeks – to ensure the money has been loaded onto your card – as well as whenever you want to check on your current balance.
No one would say that the unemployment process is free of the occasional delay, wrinkle or frustration. But checking the balance on unemployment cards should become a rote exercise – as long as you follow the proper steps to get to this point.
Ensure You've Covered the Basics
If you're at the point where you want to check the balance on your unemployment debit card, you've already passed what for many people is the most time-consuming part of the process: Filing a claim, which usually requires you to detail your employment history for the last three years, with start and end dates.
Since your request for unemployment benefits has been approved by your state, you should have received a document called an "unemployment insurance finding" (or something similarly worded). This document should include some important information, including:
Your weekly benefit amount, which will be paid to you in two-week increments.
Your payment method (in this case, a debit card, unless you choose to change course and request direct deposit or a paper check, the Consumer Financial Protection Bureau says).
The day of the week you've been assigned to certify for benefits.
Assuming that you've applied for benefits online, you should already have a login and password. It's a good idea to keep these two pieces of information in a safe, nearby place. You'll need them to certify for benefits, which is another way of saying keeping your state apprised of your job-search status and verifying that you remain unemployed. Many states, like Illinois, make it clear: "You will not receive unemployment insurance benefits if you fail to certify" every two weeks.
Ensure You've Activated Your Card
It's natural that many people wonder how long it takes for the benefits to be loaded onto their debit card after they certify for benefits. The answer depends on the state, but it usually takes a few days. So if your certification day is every other Tuesday, it's reasonable to expect that your benefit will "land" on your card by the following Friday. But give the process a few iterations. After a few weeks, you may even be able to narrow the arrival of the funds down to a few hours, such as early afternoon or late afternoon.
There is one more step that is vital to the process – and to you receiving your benefits. You must activate your debit card, which arrives in a separate envelope from the "UI finding" statement. Many people miss it, or toss it in the recycling bin, because it arrives in a plain white envelope about three weeks after a claim is filed – in New York as well as other states, the New York Department of Labor says. So until it arrives in your mailbox, it's smart to open every envelope, even if you can't feel any plastic through the paper.
After the card arrives and you remove its tacky, adhesive backing, you should follow the three steps outlined in the enclosed letter: Call the 1-800 number, create a four-digit PIN (also worth keeping in a safe place) and sign the back of the card. Once these steps are complete, your card will be activated and you will have access to your money. Since you can use the card to make in-store purchases as well as pay for goods and services online, be prepared for store associates to check and verify your signature.
Check Balance on Unemployment Card
Having followed the process correctly, your benefits should be loaded onto your card like clockwork. But you may wish to ensure that the money is there before you head out to the store to buy gas or groceries. One pre-check is needed first: The methods your state allows you to check the balance in the first place. Call that 1-800 number on the back of the card, or consult the FAQ section on your state's unemployment benefit portal, to find out which options are available to you. For example, cards issued by U.S. Bank's ReliaCard, which serves people in 10 states, offer five choices to check balances on unemployment cards, according to Unemployment Portal:
By phone, by calling the number on the back of the debit card. Many people consider this the fastest method.

By going online to your state's unemployment portal. In some states, the balance appears in the upper-right corner of the screen right after you log on.

By signing up for text or email alerts, which are sent as soon as the money arrives in your account.

By going to an ATM that displays Visa and MasterCard acceptance marks.

By downloading the app associated with your card issuer, through the App Store or Google Play.
Chances are, you'll find one option that appeals to you most and stick with it as long as you continue to receive unemployment benefits. And should you ever have a problem – the money doesn't "show up" or a different amount shows up – you probably know by now what to do: Call that 1-800 number for guidance. No one enjoys a delay, wrinkle or frustration, but by this point, you've proven that you can champion them all.