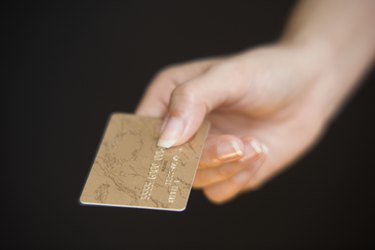 Instead of cutting checks, states are now using debit cards to provide funds for social services such as unemployment payments. These cards are often issued through well-known credit card companies and banks. While program specifics differ by state, most programs offer a few basic ways to check your unemployment funds balance.
By Phone
Many benefits debit cards have a customer service phone number printed on the back of the card. Calling it will give you access to an automated system that allows you to check your benefits balance.
By Computer
Some states offer online customer service for electronic benefits cards. For example, unemployment beneficiaries in both California and Arizona can find out their balance through the Bank of America website. Beneficiaries in Texas can find their balance online at the Chase Bank website.
ATM Balance Inquiries
Another common way to check the balance on an electronic benefits card is to use an ATM, just as you would with any other type of debit card. Many states allow you to not only check your balance on an ATM, but make cash withdrawals as well.