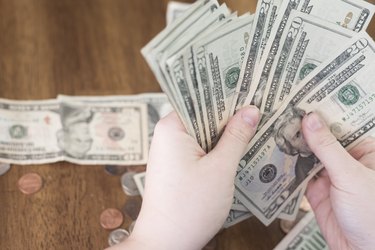 Unclaimed cash creates challenges for accountants in government and private enterprises. Because of this, these entities are forced to create suspense accounts that are never reconciled. If an accounting entity owes money to its stakeholders that is not claimed, the funds lay in limbo indefinitely. The responsibility for claiming this cash rests with those who may have a claim.
Where to Look
To find money and other missing property, start at the website of the National [Association of Unclaimed Property Administrators (NAUPA)] (http://www.unclaimed.org), a nonprofit agency affiliated with the National Association of State Treasurers and the Council of State Governments. The site typically has accounts that have had no activity or contact with the account holders or one or more years. It coves accounts from, among others, financial and brokerage institutions and life insurance companies.
By State
Since there is no single government-sponsored website to find unclaimed property, you can search state listings and conduct a free search at the website MissingMoney.com. Enter your first and last name and state in the search field at the top of the home page. If the results return more than one person with the same name, enter the city, and this will narrow down the search results.
Banking & Investments
The Federal Deposit Insurance Corporation (FDIC) search at FDIC Database is for money from open accounts or failed financial institutions. Enter your name, state, and name of financial institution at the bottom. If there are funds owed to you, your name will appear in the results.
Other Sources
The federal government has a general resource for unclaimed funds from credit unions, Securities and Exchange claims and FHA insurance. Search at USA Gov. Scroll down to the bottom to see the additional links and phone numbers to call for more information.
Professional Unclaimed Funds Finders
Most states agencies do not require formal licensing for professional unclaimed funds finders, so they are largely unregulated. While some do what they promise, there have been known cases of fraud, especially among senior citizens. To avoid fraud, never pay them up front and don't give them credit card information. Reputable finders charge a percentage of what they find, which is typically less than 10 percent. They also require nothing more than the Social Security number to do the search.