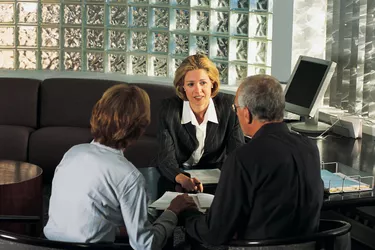 Millions of dollars in unclaimed money sit around waiting to be found by the rightful owners. Life insurance settlements, refunded deposits and old bank accounts are just some of the sources of these funds. Fortunately, there are a few websites that can lead you on your very own treasure hunt, helping you track down any unclaimed funds that might belong to you or a relative.
Step 1
Visit one of the websites in Resources. From these websites, you can search by state for any unclaimed funds that might be owed to you. On the NAUPA website, you can click on each state to be taken to that state's controller or treasurer's website, the government office that deals with unclaimed money.
Step 2
Search by name. In the search forms provided, input your last name and search. This will bring up a list of names that have unclaimed bank accounts or other funds attached. You will also be able to see if any relatives are owed any money, providing you have the same last name. You might even find some relatives listed that you didn't know you had. You will see a first name, last name and associated address in your search results.
Step 3
View the record. You can click on the hyperlink of each record to view more detailed information. This could include the amount you are owed and the last known address. This can help you narrow down whether the money belongs to you or someone with the same last name. For example, if you never had utility service in Taos, New Mexico, then a refund for a $100 deposit belongs to someone with the same name as you. Make sure to check any aliases that you've gone by, your spouse's name and your maiden name if applicable.
Step 4
Claim the funds that are yours. If you find an unclaimed bank account or other funds, you can claim it by following the instructions provided. These vary by state. In most cases, you will download and fill out a form, provide proof that you are the owner of the unclaimed money and then wait for the state to send you a check.