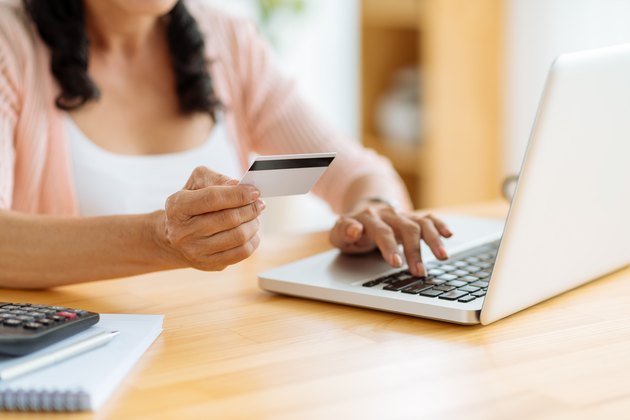 You can activate your credit card online in under 15 minutes -- if the card provider allows that option. Some want members to call in for security reasons. The information on the sticker in front of the card will indicate if this is available. The process involves providing personal details to verify your identity and prove you are the legal owner of the card.
Register for Online Account
You might have to register for an online account with your credit card provider before you can activate it. The information necessary to register varies by company but often includes your full name, Social Security number, date of birth and account number. Login to your account after your registration and search for a link to the activation page. Select the type of card you are activating and enter the required information, such as the card number and expiration date. Click the button or link provided to complete the process.
Activation Process
Check the sticker typically placed in front of the card for the link to the provider's online activation page. Enter the required information, such as your full name, card number, expiration date and the cvv number. Click the button or link to complete the process.
After Activation
Some providers send an email as a last step in the process. The message often contains a link you must click to verify that you initiated the activation and you want to complete it. The link takes you to a page on the provider's website with a message confirming you have successfully activated your card.
Tip
Activate the primary owner's credit card first before activating cards for additional cardholders.
Some providers offer a second layer of protection when you use your card online, like Mastercard's SecureCode and Visa's Verified by Visa. Contact your provider to find out how to sign up.
Warning
Avoid activating the card at a public place, like a library, or a place with hotspots. Wired internet connections are the safest to use.