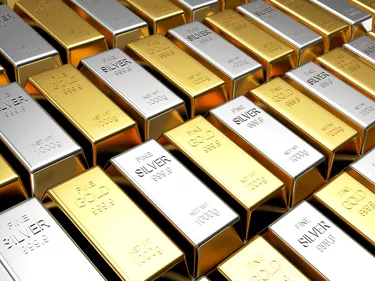 If the COVID-19 pandemic and resulting inflation rates have made you worry for the state of the world economy, you're not alone. If the United States dollar were to collapse, it would have a major impact on the global economy. A currency collapse can happen when a country experiences high inflation or devalues its currency. This can cause the prices of goods and services to increase, making it difficult for people to afford basic necessities with limited purchasing power. While a U.S. dollar collapse is unlikely, it is possible. How can you prepare for a failure of the central banks, high interest rates or hyperinflation?
Preparing for a Currency Collapse
There are several things you can do to prepare for a currency collapse. One of the most important things is to diversify your investments. This means investing in different asset classes, such as stocks, bonds and real estate, explains Fidelity Investments. This will help protect you from losing all of your money if one investment class declines in value. Some people might also recommend investing in cryptocurrency like bitcoin, but you should speak to a financial adviser before making this sort of investment.
You should also diversify your investments to include stocks, mutual funds or ETFs from other countries. Foreign currencies won't necessarily suffer an economic collapse at the same time as the U.S. economy, so the devaluation of the dollar wouldn't necessarily mean you lose everything.
You should also have some cash on hand to tide you over if the dollar collapses. Experts suggest you should have at least three months of living expenses in cash. This will help you pay for essentials, like food and shelter, if prices start to increase rapidly.
Finally, it's important to have a plan in place for how you will survive a currency collapse. This may include stockpiling supplies or moving to a more affordable location. By being prepared, you can help minimize the impact of a currency collapse on your life.
Stockpiling Supplies for a Currency Collapse
One of the best ways to get through a currency collapse is to have supplies on hand. This may include food, water, medicine and other essentials. Stockpiling supplies can help you weather any short-term disruptions in the supply chain. It also ensures that you have access to essential items if prices start to increase rapidly. The American Public Health Association says all Americans should have at least three days of food stored at home at all times. If you are trying to weather a currency collapse, you will need much more.
To stockpile supplies, you will need to have some extra money available to you. Begin by setting aside a small amount of money each month to purchase items for your stockpile. If you can't afford to stockpile everything at once, start with nonperishable items, like canned food and water. Then, add perishable items as you are able.
Invest in Precious Metals
Investing in precious metals is another way to prepare for a currency collapse or recession. Precious metals tend to hold their value better than paper currency during times of economic turmoil. Gold and silver are two of the most popular precious metals in which to invest.
You can purchase precious metals through a dealer or broker. You can also invest in gold and silver mining stocks. These are stocks of companies that mine and process gold and silver. These tend to be more volatile than the precious metals themselves, but they can offer higher returns.
Be Prepared for a Stock Market Crash
If the stock market crashes, it could have a ripple effect on the economy. This could lead to a currency collapse. It's important to have a plan in place for how you will survive a stock market crash. This may include selling your investments or moving to a more affordable location. By being prepared, you can help minimize the impact of a stock market crash on your life.
As you prepare for the possibility of inflation and a drastically falling dollar, it is important to note that the Federal Reserve would almost certainly change interest rates for the USD to prevent a complete collapse.
The U.S. government carefully monitors exchange rates, interest rates, the stock market, the value of the U.S. dollar and the economy as a whole to be sure the nation is on the right track. If it seems the country is at risk for a currency collapse, monetary policy would almost certainly be changed to prevent hyperinflation, economic downturn, a weaker dollar or other catastrophic economic events.