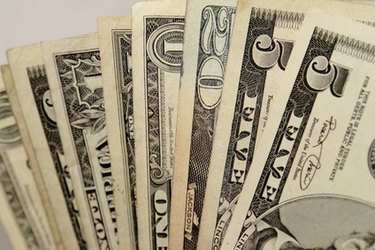 Hardship grants offer individuals financial assistance in difficult times. Job loss, a grave medical condition or damage/loss of property due to a natural disaster are unfortunate situations that warrant provision of a government hardship allowance. A hardship grant keeps an individual, a family or a corporation afloat in times of financial crisis. However, hardship loans have to meet certain predefined constrains before they can be granted. Failure to pay back a hardship grant by its stipulated maturity date can result in legal troubles.
Natural Disaster Hardship Grants
The Federal Emergency Management Association (FEMA) provides assistance to natural disaster victims. It provides financial aid for clothing, housing and food and helps the partial replacement of items lost during a natural disaster. FEMA offers two types of assistance to businesses, families and individuals, namely "housing needs" and "other than housing needs." In order to qualify, an individual or business must have sustained losses in an area that has officially been declared a disaster. Individuals and businesses applying for housing need assistance must be citizens of the United States, nations or legal immigrants. Individuals cannot apply for assistance on damage sustained on a secondary or vacation property. People can apply for assistance over the telephone or online; information including social security number, address, telephone number, insurance information, household annual income, description of losses incurred and a bank routing number must be provided with the grant application.
Loan Modification Hardship Assistance
A loan modification hardship assistance loan allows individuals to tap into the resources provided by the Home Affordable Modification Plan. Individuals who are on the brink of losing their homes and facing foreclosure are eligible to apply for the loan. The loan modification is a legally binding agreement between a lender and a borrower that reduces the mortgage payments of a borrower and increases the mortgage time frame by an additional five years. The loan modification hardship assistance is basically a reduction in the mortgage rate and the interest rate of a homeowner's home financing loan.
Comprehensive Loan Modification Program
The federal loan modification program was introduced to counter the negative effects of recession, including unemployment, credit crisis and trying loan markets. The main purpose of the program is to allow borrowers to remain in their homes by offering monetary incentives to lenders. The program is a voluntary one, and the lenders themselves determine borrowing eligibility. Home dwellers facing financial hardship can apply for the program and be able to prove that the loan amount (which must be less than $ 729,750) is pertinent and will significantly improve their financial standing.